VenturaWaterPure is off to a great start! Photos by Patricia Schallert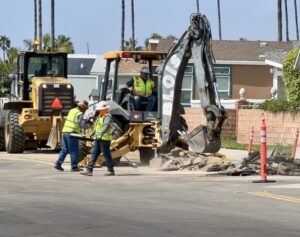 A cornerstone of Ventura's forward-looking water investment portfolio, the VenturaWaterPure Program, takes an important step toward enhancing the City's water supply resilience. This landmark project marks the City's effort to secure its water future, positioning Ventura at the forefront of sustainable water management in the region.
The ocean outfall project will be used to dispose of concentrate generated by the future Advanced Water Purification Facility, which is projected to provide up to 20% of the City's water supply when fully operational.
"In December 2011, the Ventura City Council voted on a settlement agreement with Heal the Bay and the Wishtoyo Foundation/Ventura Coastkeeper to preserve the Santa Clara River's natural habitat," shared Mayor Joe Schroeder. "The consent decree also requires a beneficial reuse of the water to align with the City's long-term sustainability goals and commitment to responsible water management."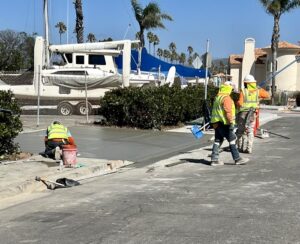 Ventura Water General Manager Gina Dorrington highlighted the project's substantial support from federal agencies, securing a $173 million loan from the U.S. Environmental Protection Agency and an additional $18 million in grant funding from the U.S. Bureau of Reclamation. "The project's success is further underlined by unanimous approval from the California Coastal Commission, and the acquisition of all necessary permits showcases the City's dedication to environmental responsibility and adherence to regulations," she stated.
A thorough evaluation of potential sites was examined for the construction of the ocean outfall. Marina Park was identified as the optimal location and received a thorough Environmental Impact Report analysis. In addition, extensive community feedback directed additional mitigation measures consistent with construction activities for noise, dust, and vibration impacts. A dedicated construction management team is spearheading all mitigation efforts, and community members can leave a message at any time at 805-500-8103 for additional concerns, questions, or feedback.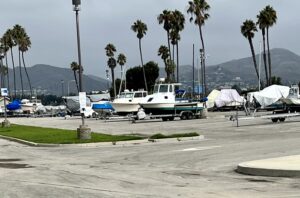 Construction is anticipated to be completed by summer 2024. For additional information, frequently asked questions, reports, and updates on the VenturaWaterPure Ocean Outfall construction project, please visit www.cityofventura.ca.gov/OceanOutfall.