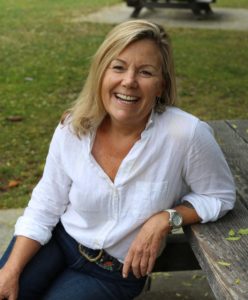 I am honored to have the opportunity to run for a Ventura City Council seat to represent District 7.  District 7 covers the most land mass of all districts, capturing all of Ventura's coastline residential and business areas plus a little inland territory between the 101 and the 126 freeways – south and west of Victoria Avenue. District 7 is a true hodge-podge of culinary delight – a hearty mix of residential neighborhoods, iconic Ventura destinations, and small and large businesses – all co-existing to drive the vitality and the economy of our Ventura.
Under our new district structure, Ventura will be best served by councilmembers who can be a voice and vote for the concerns of their district while holding that in balance with an understanding of the needs, requirements, and sometimes constraints of the entire community – and then working with the full Council collaboratively to prioritize and make decisions accordingly. A healthy and vibrant economy for Ventura as a whole will be one that is good for all residents of Ventura across all districts and provides each district the resources needed to meet its most pressing issues.
My breadth of professional and community experience in a variety of settings and my personal style make me uniquely qualified to serve District 7 and Ventura. I have strong professional credentials with 40+ years as a business and legal professional, including holding law licenses in California and Texas. My personal style is collaborative, direct and honest, and I have proven myself to be an effective facilitator and organizational leader. As the Visitors Center and Convention Bureau Board Chair, I gained insight into the operations and economics of Ventura and the value of its unique assets.
The last few years have definitely dished up challenges to Ventura.  With these challenges come opportunities to create a true tipping point, whereby we can take a fresh look at why we do what we do and how we operate – making sure our governing efforts support the needs of the community today and lay foundation for the Ventura we want for tomorrow.
As I have campaigned, I have received numerous endorsements by organizations in our community including those representing Ventura's first responders and its businesses, and the labor organizations representing so many of our working families – these endorsements were received after many hours of completing questionnaires and participating in numerous interviews. Throughout these processes, I shared this same message and believe that my assessment of where we are and where we need to head resonates with so many in Ventura.
I have the capability, the capacity and the heart to support the effort in front of us, and to be a valuable part of the conversation to shape Ventura for years to come.  I am hopeful that as I campaign and as you get to know me, you will believe this too! And, regardless of who you vote for this election year 2020 – use your vote as your voice and please vote!
To learn more about me – visit Pedersen4Ventura.com