by Patricia Schallert
On June 3, a Mental Health Festival was held at the Ventura Harbor Village main lawn that celebrated the completion of National Mental Health Awareness month. A grass roots mental health and wellness celebration that included a unique (client-submitted) art exhibit and a native plant sale. The event was presented by the Turning Point Foundation.
Related vendors brought in uplifting music, yoga, meditation, activities along with community services and programs. Included in the festival was a blend of cultural, holistic, therapeutic and spiritual wellness professionals offering their expertise.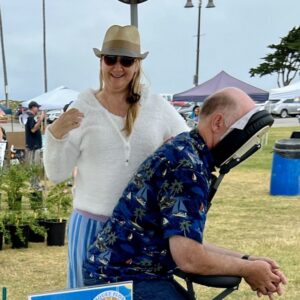 The objective of the festival, as it celebrates 35 years of mental health and rehabilitation in Ventura County is "To provide exposure and expand awareness of mental health challenges and illness as a growing concern and stigmatization in our community and to expand awareness of local mental wellness programs and pathways available to help treat, maintain and/or improve our mental health."
Josh Carsman is the Marketing, Events & Fund Development Manager at Turning Point and told the Breeze "Regarding the event, I was nervous about trying something new like this for the first time.  But once it began I didn't want it to end!  So many great people helped support and participate in this event to make it a success.  It was an honor to facilitate, and I hope for us all to have a second annual festival.  Thank you to everyone involved who helped make it a success."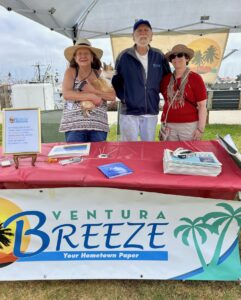 Growing Works plants is an innovative, wholesale plant nursery and mental wellness program within the Turning Point Foundation. This program provides job training, employment, volunteer opportunities, recovery services, and hands-on horticultural work experience to people with mental health challenges. A variety of client-cultivated plants were on display and were available for purchase at the festival.
Orchard Bluegrass Band (From the Orchard Community Church) provided entertainment which began at 3:00 PM and played for 2-hours without a break. They have  been entertaining audiences of all ages in Southern California for seven years with a unique blend of bluegrass, gospel, country and western music and had the attendees singing along.