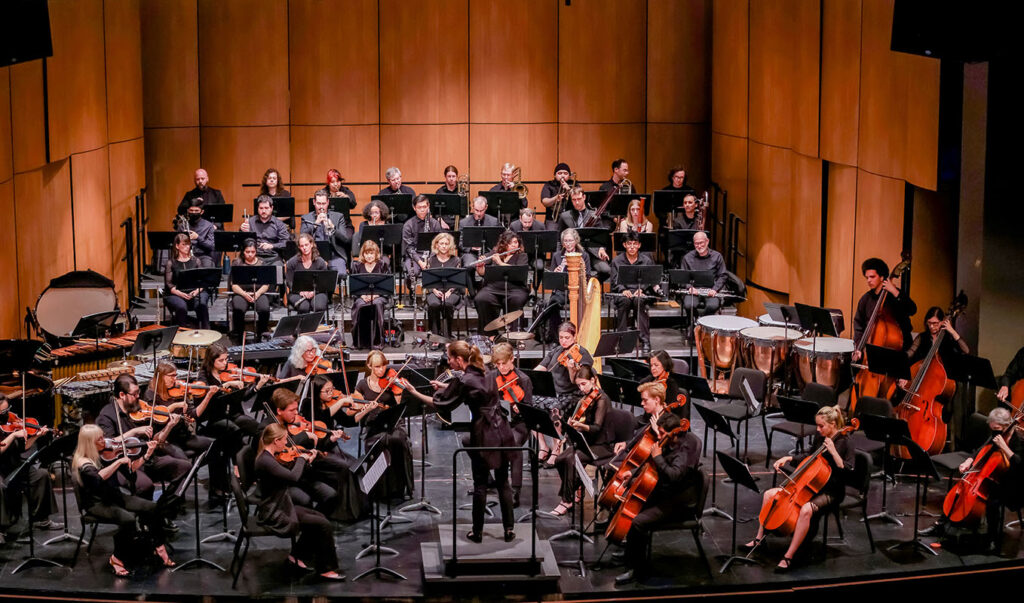 The Schwab Academy of Music returns with three weekends of performances at Ventura College running from July 8-23. Going into third season, the Academy offers high-level orchestra and chamber music concerts performed by student musicians in Ventura County and beyond. Featuring professional musicians playing alongside their student mentees, and low-ticket prices ranging from $5-15 (and with kids under 10 free!), The Academy is a justly beloved part of Ventura's music scene and well on its way to becoming one of the premiere music festivals on the West Coast.
Miriam Schwab's $10 million gift created the Academy named in her honor, and allows Ventura residents easy access to the power of music as both concertgoers and as participants. Many of the area's student musicians of all ages have performed in the ensembles. Violinists Carlos Ozuna and Susan Philbrick describe the student experience in glowing terms: "It's very friendly, very motivational – it's just a good vibe." says Carlos. Susan adds "It doesn't matter how old you are, what your background is; we're all together in the communal pleasure of music."
This season has an exciting lineup of concerts beginning Saturday, July 8 when the Academy Orchestra gets things started with a program that includes Verdi's Nabucco Overture, plus music by Brahms and Ravel's popular, passionate Bolero. The weekend of July 14-15 will feature the chamber music performers, and an orchestral concert featuring Rimsky-Korsakov's Spanish infused Capriccio Espagnol, Grieg's Pyr Gynt Suite and Sibelius's emotional, majestic Finlandia.
The final weekend will feature the 13th annual Violin & Viola Competition in which area string players compete for the annual concerto competition's $2000 top prize. Noted violinists Mark Kashper (LA Philharmonic) and Melissa Phelps (who has appeared with artists including Itzhak Perlman, Yo-Yo Ma, Andrea Bocelli, and Diana Ross) serve as guest judges.
This year's talented finalists are Kyler Chu (Camarillo), Carlos Ozuna (Ventura College), and Leonora Vukovitz (Thousand Oaks), performing Saturday July 22 and Karl Baumgartner (West Ranch High School), Beatrice Jiang (Westlake High School), and Skyler Lee (Newbury Park High School), performing on Sunday July 23. All performances in the final round will be accompanied by the full Schwab Academy Orchestra.
Academy Music Director and conductor Ashley Walters encourages the Ventura community to come enjoy these concerts and support the community's home-grown talent, "We're only in our third year on the ground, and I already see Schwab Academy becoming one of the top music festivals of the west coast."