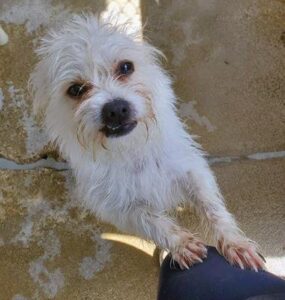 Hi: I'm Zozo, a 7- month -old Terrier X rescued from a shelter when my time was up.
The shelter said I was fearful, but who wouldn't be not knowing which day might be your last. I know the volunteers and kennel staff will help me acclimate to my new surroundings and help me feel safe and loved.
Since I'm just a puppy, children in the home must be at least 6 years of age. Please be sure you're ready to take on a puppy as it's similar to having a newborn in the home.
If you're ready and able to give me a lifetime of love and wonderful memories, please fill out an application to meet me. Canine Adoption and Rescue League C.A.R.L. https://carldogs.org/
CARL Adoption Center-call 644-7387 for more information.
---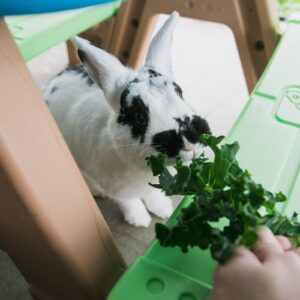 Meet Cleo (A808223), a spunky 2- year-old! Cleo is an indoor rabbit looking for a home with a more experienced bunny parent. She's got lots of personality and would love to be the center of attention. We are so excited to see her blossom in a gentle and caring home. To adopt, email [email protected].
Our bunnies are all indoor, litterbox trained house rabbits. Find them all at vcas.us/rabbits.
Pet Link: www.vcas.us/viewan-2/?ida=A808223