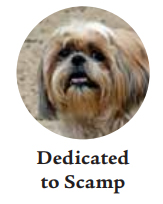 SPAN Thrift Store is open to the public and looking for donations of adult clothing, household items and tools.  SPAN Thrift Store provides $10 spay and neuter clinics for low income households for cats and dogs. Upcoming clinics; Tues, April 4th, Albert H. Soliz Library parking lot, 2820 Jourdan St., Oxnard; Tues., April 11th, Shiells Park parking lot, 649 C St., Fillmore and Tues., April 25th, SPAN Thrift Store parking lot, 110 N. Olive St., Ventura. Please call to schedule an appointment (805) 584-3823. www.spanonline.org.
• The French Bulldog took Los Angeles' top spot in the American Kennel Club's (AKC®) 2022 ranking of the most popular AKC-recognized dog breeds in the U.S. for the seventh year in a row.The French Bulldog was also recognized as the #1 pup in Atlanta, GA and Baltimore, MD.
Larger breeds gained favor in Los Angeles last year, with the German Shepherd Dog rising two spots to number four and the Cane Corso making an impressive jump from 16th to 7th.
Los Angeles' top 5 breeds for 2022:
French Bulldog
Bulldog
Labrador Retriever
German Shepherd Dog
Golden Retriever
The AKC also announced its nationwide rankings. There's a new top dog in town! The ever-popular Labrador Retriever's record-breaking reign has ended. The playful and adaptable French Bulldog is America's most popular breed for the first time.
While it may come as a surprise to some that the loveable Lab's 31-year stay at the top has come to an end, the French Bulldog has been quietly climbing the charts for many years. Over the past decade, the Frenchie has gone from 14th in 2012 to number 1 in 2022, and registrations have increased over 1,000% in that time period.
Most Popular Breeds of 2022
French Bulldog
Labrador Retriever
Golden Retriever
German Shepherd Dog
Poodle
• By Marc Bekoff, Ph.D., and Steve Dale
The latest buzzword in the dog training world is referred to as consent training or cooperative care. Cats may benefit from this practice even more than dogs.
While dogs and humans benefit by feeling a sense of control, arguably this is true 10-fold in cats who are control freaks, to begin with. Think about it; being in control is synonymous with a sense of safety, which cats must have to feel secure. One reason cats like high vantage points is because they feel safe and in control of their world. And that's one reason why cats are especially panicked at veterinary visits. They are suddenly kidnapped, forcibly removed from their safety zone, and whisked off to a place where they can sense the terror of others because of the pheromones that remain. They also are forcibly poked and prodded without their consent.
Imagine if you could merely ask a cat to simply hop into a carrier. There would be no chasing them all over the house to attempt to stuff a screaming cat into the carrier where a ladder to terror is then ascended with a car ride. By the time the exam begins, the cat may be struggling for dear life, actually thinking, "I am going to die."
Rather than taking an unhappy, freaked-out cat to the veterinarian, carrier training can be conducted in a method consistent with consent. Here are some practical tips.
Leave the carrier out 24/7. If the cat was previously afraid of a carrier because of the negative association made with the veterinary visit, purchase a new carrier that looks different.
Randomly drop treats into the carrier so it becomes an automatic treat dispenser.
Once comfortable inside the carrier, begin to feed the cat in the carrier. Most cats may now hop inside, expecting a treat for doing so. Cats do train people—and now you comply.
Now, ask your cat to hop into the carrier on cue—and always offer high-value award for doing so.
Ask your cat to leap into the carrier, close it, and walk to another part of the house. Once there, open the carrier and feed. Good things happen after being inside the carrier.
Finally, teach the cat that car rides aren't bad—before going to the vet, just drive around the block, and when returning home give them a meal. And when you do go to the veterinarian, go for a happy visit—no exam, only treats.
Of course, you can use force to get the job done, but we know there are deleterious psychological impacts, not to mention an erosion of trust.
Another good example of how to use consent in cats is the issue of petting-induced over-stimulation. Some cats can be petted all day long, but others manage only a minute or two at a time before lashing out. Several reasons may help to explain why some cats barely have any petting patience. For some, it actually may begin to feel uncomfortable when touched for too long. The same goes for dogs, some of whom like to be petted or hugged, and others who don't.
For cats who typically allow only a minute or two of petting, stop petting after around 30 seconds. Quit while you're ahead, leaving the cat to decide, "I want more." If so the cat asks to be petted more, offer only a few seconds, continuing to leave the cat wanting still more. At some point, the cat will likely say, "Okay, that's enough." You can increase the time you spend petting your cat while still allowing the cat to maintain control.
Likewise, if you want to play with your cat, be sure your cat tells you it's okay. Cats, dogs, and other animals clearly express their intentions and have to consent for fair play to continue; it's best to be sure they want to play with you.
All of this is consistent with the Fear Free initiative, which is designed to minimize fear, anxiety, and stress.2
Giving cats control by granting them agency and asking for their consent supports their need for safety, security, and trust, makes them happier, and enhances the social bonds you form with each other.
This essay was co-authored by Steve Dale, a Certified Animal Behavior Consultant (CABC) who hosts several pet radio shows and has contributed to and authored several books.