Streaming Spotlight by Cindy Summers
Boston Strangler – Hulu Originals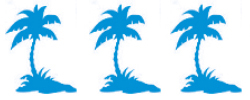 The "Boston Strangler" is based upon true events from the mid 1960's involving journalist Loretta McLaughlin (Keira Knightley) who was working for the American Record and was the first to discover connections between several women murdered in Boston. Ultimately the serial killer known as the Boston Strangler took the lives of 13 women that ranged in age from 19 to 85.
As a female reporter, Loretta was assigned to the lifestyle section but longed to work crime investigation. While visiting her mother, she learn a woman had been murdered just around the corner and recalled two other recent articles involving murdered women, totalling three women murdered in two weeks.Loretta approached her editor with her findings and asked to be assigned to the story and though he first refused, he compromised to letting her pursue it on her own time.
Loretta was able to verify that all three women had been found with their bodies posed and nylon stockings tied in a double-hitch knot around their necks. Loretta's editor let her write the story which appeared on the front page, but her editor got a lot of flack from the police commissioner and said they were backing off the follow-up and put Loretta back on the lifestyle desk.
When a fourth woman was found similarly murdered, Loretta's editor decided to team up Loretta with Jean Cole (Carrie Coon), who had experience working in the crimes division, to cover the story. Jean was very comfortable in the male-dominated world of criminal journalism and was a good role model for Loretta and finding her place. They did a front page story together on the fourth victim and eventually a fifth woman had been murdered in a three month period.
The next five murder victims were all young women including Beverly Samans who's ex-boyfriend was Daniel Marsh. The fifth victim was Patricia Bissette who was newly pregnant, single and had been having an affair with her boss Gordon Neilsen. Both men were brought in for questioning and released. Loretta felt Boston PD had been doing an incompetent job, and in her next article alluded to them preventing it from being solved due to lack of cooperation with other departments.
Loretta received a call from New York City Detective Linski who had a similar murder of an elderly woman in a hotel in New York City, and the police arrested Paul Dempsey who confessed. Linski called Loretta weeks later to share that a couple weeks prior a guy harassing some girls in their apartment was picked up in New York but Boston PD wouldn't share any information so they let him go and as it turned out it was one of their prime suspects Albert DeSalvo.
Through her investigation, Loretta found that three of the suspects in the case had all been at the same mental hospital at the same time in the same ward: Marsh, DeSalvo and George Nassar (who the witness wrongly identified in a police lineup for DeSalvo). She ultimately discovered that they were all involved in a scam to collect the reward money with Nassar's lawyer F. Lee Bailey, who arranged a 5-figure book deal for DeSalvo in lieu of payment.
The final article concluded there were multiple Boston Stranglers based upon the following: Dempsey had a type, elderly women; DeSalvo was coached but assaulted hundreds of young women; and Dempsey went to New York where the strangler killed young women. Then men started using the strangler story to solve their problems: the boss who got his secretary pregnant, the psychotic ex-boyfriend, then DeSalvo ended up at Bridgewater where Nassar and Marsh used him to get the reward money and became a convenient way to resolve everything for everyone.
Runtime 1h 52m