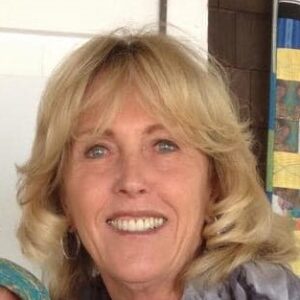 I'm so sorry to hear of the recent passing of the wonderful Patti Channer. She was a great contributor to the arts and culture of Ventura and a friend.
The Women of Jewelia stated, "With broken hearts we share the sad news that Patti Channer has passed away. She was the driving force behind the movement Women of Jewelia. She was a connector and communicator beyond description. Her love and incredible spirit touched everyone she knew."
The Ventura County Christian School will plead its case before a jury as it tries to avoid eviction from the century-old Ventura building it has occupied for the last two decades located at 96 Mac Millan Ave. The trial comes months after the building's owner, Ventura Unified School District told the school its lease had been terminated after the former Washington School site had been deemed an earthquake hazard. The school has remained open. When it does go to trial I hope the school does not make this by claiming their religious rights are being denied them. It's just a matter if it is or isn't safe in case of an earthquake. The group is also working/collecting funds to attempt to have the property deemed a historical landmark.
The break-in and theft of $572,020 at the Ventura County Fair in August was done by an insider who worked at the fairgrounds for the company that processed cash receipts. Alexander Piceno, 28, of Baldwin Park, was employed by the processing company. It seems stealing this money was just too easy. Hopefully, processes have been corrected to avoid this in the future.
A 3-year-old girl fatally wounded her 4-year-old sister in an unintentional shooting in Texas, Harris County Sheriff Ed Gonzalez said. I would certainly hope it was unintentional. The sheriff said a group of family and friends were inside a Houston apartment. At one point, the children were unsupervised in a bedroom because each parent thought the other was watching them, he said.
Gee, maybe a better solution would have been to lock up their gun(s). Normally I would think the parents should be prosecuted but perhaps losing their daughter is punishment enough.
Employees at Fox News knew blaming election fraud for Donald Trump's 2020 loss were outlandish and false, even as the network continued to promote them as credible.
A document reveals that producers, executives and stars of the network knew that the election wasn't stolen. The communications suggest that Fox News focused on fraud claims to boost ratings and appease their conservative viewership.
Bill Sammon, Fox News senior vice president and managing editor of the Washington bureau, told a colleague in December that "it's remarkable how weak ratings make good journalists do bad things."
Tucker Carlson, a huge supporter of the fraud charge wrote, "We are very, very close to being able to ignore Trump most nights. I truly can't wait. What he's good at is destroying things. He's the undisputed world champion of that. He could easily destroy us if we play it wrong." In another message sent just before Jan. 6, 2021, Carlson wrote, "I truly can't wait. I hate him passionately."
Readers and viewers (when what they hear or read is what they want to hear) emphatically believe the stolen election to be the truth. Fox news certainly helped enrage the protestors who stormed the capital – they might even be as much to blame as Trump. At the very least, Fox should be heavily fined by the FCC.
Even Senate Minority Leader Mitch McConnell, R-Ky., and other Senate Republicans lashed out at Tucker Carlson after he characterized the deadly Jan. 6 attack on the Capitol as "mostly peaceful chaos."
From Lorraine Ali writing in the LA Times; "Fox News isn't news and it shouldn't be treated as such. Let's call it what it is: a right -wing variety show where ratings trump truth."