Streaming Spotlight by Cindy Summers
Pamela, a Love Story – Netflix Originals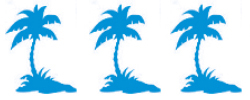 "Pamela, a Love Story" shares an intimate view into the life of world famous actress and model Pamela Anderson, including very personal details about her childhood, career and how she became an international sex symbol and activist. Though she was married several times, the love story focuses on her relationship with well known Motley Crew drummer Tommy Lee and their whirlwind marriage, as well facts about their infamous sex tape.
Pamela Anderson grew up in Ladysmith, B.C. Canada. Her father drank and would get in fights with her mother, and they split up several times but always seemed to reconcile. Pamela was molested at a young age by her babysitter and raped by a 25 -year-old man when she was 12, so had issues with self-confidence and considered herself a shy tomboy. After graduating high school, Pamela moved to Vancouver.
In 1989 Pamela went a football game in Vancouver with a group of friends that were wearing Labatts beer t-shirts, ended up on the jumbotron and became known as the Labratts Blue Zone girl. Labratts reached out to her to do a commercial and a poster which ended up Monday football. The commercial caught the attention of Marilyn Grabowski from Playboy, who contacted Pamela to offer her the Oct 1989 cover of Playboy.
The first snap of the camera during the photo shoot seemed to shatter her negative past and became a gateway for her to take power of her own sexually. Marilyn said Hugh wanted Pamela to be a playmate, convincing her she had a career in LA. All the playmates had breast surgery, so Pamela had her breasts enlarged. Shortly thereafter, Baywatch reached out but Pamela didn't show up 11 times due to insecurity, then finally agreed. Baywatch became the most popular TV show in the world, and Pamela turned slow motion running into an art form.
In 1994 she met Motley Crew drummer Tommy Lee at a club she owned on New Years Eve. Tommy followed Pamela to a photo shoot in Cancun, where after four days of living, loving and partying they got married. Pamela said that with Tommy there was no secrets, deception or game playing, just full heart to heart explosive love, and they filmed everything with a camcorder gladly capturing their loving relationship. In 1996, a safe was stolen from their home while it was under construction. Unfortunately they discovered later it contained video tapes of Pamela and Tommy's personal sex life when a copy of it was mailed to their home.
Tapes started being distributed everywhere and the owner of Penthouse offered them five million dollars for the rights, but they refused. Then a company named IEG put it up on the internet and it became the world's first viral video, all without their consent and without any compensation. Though they attempted to take the issue to court, the deposition process was too difficult for Pamela, so they dropped the case, but have never made any money from the video.
Due to jealousy issues that ultimately resulted in a domestic violence charge for Tommy, Pamela left Tommy and followed with several failed marriages, including one to Kid Rock. She decided to go it on her own and just as her life with her two sons began to have some normalcy, the whole sex tape issue resurfaced when Hulu released a series called "Pam and Tommy" which also was not done with Pamela's consent and she has never seen the series or sex tape video.
This documentary provides a very personal look into Pamela's truth regarding her very public life. Runtime 1h 52m