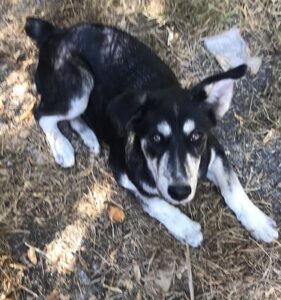 Hi: I'm Thena, a cute 4-month-old Shepherd X who wandered up to a CARL volunteer's house. How fortunate I was to find her house. No one came to claim me, so I'm now up for adoption.
I am almost through my chew everything in sight stage and I have a couple of things I am supposed to chew that I love so you can safely welcome me into your home. I love other dogs and I understand correction warnings so even though I am still a puppy, my older foster brothers and sister can tolerate me. I do love to play
Since I'm just a puppy, children in the home must be at least 6 years of age. I know I'm cute and everyone will want me, but please be sure you're ready to take on a puppy as it's similar to having a newborn in the home.
If you're ready and able to give me a lifetime of love and wonderful memories, please fill out an application to meet me. Canine Adoption and Rescue League C.A.R.L. https://carldogs.org/
CARL Adoption Center-call 644-7387 for more information.
---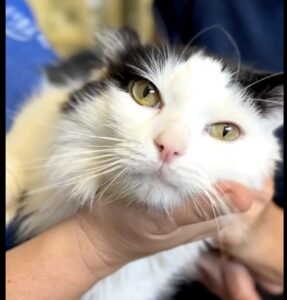 Meet Leroy, a cuddly 5-year-old domestic longhair cat. He was sadly discovered in an apartment when his family moved out, so the landlord brought him to VCAS for care. During his time here, we discovered that Leroy is diabetic. We are managing his diabetes nicely through a change in diet and that seems to be affective. He is not currently receiving insulin injections.
So, if you'd like to meet Leroy, schedule an appointment at www.vcas.us/adopt or come down to the shelter during normal Adoption Hours of 1:00pm – 6:00pm Tuesday – Sunday. If you have questions, please contact us at (805) 388-4341 or [email protected]