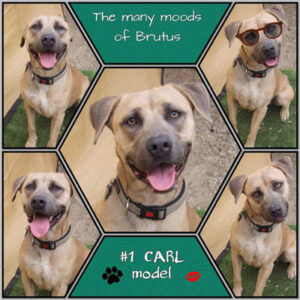 Hi: I'm Brutus, a handsome and lovable 2-year-old Labrador / Pit Bull X who is in need of a new home as I'm not allowed at the home my owners are renting.
I'm an outgoing, active boy who thinks he is a lap dog. I hope you have a strong arm as I love to play fetch. I'm good with other dogs, but no cats please. I love to cuddle and sleep next to you. I know basic commands and walk great with a no pull harness.
I can be possessive of my things so I'd do best in an adult only home.
I do have food/environment allergies and I get car sick. I'm on a special diet and medication to help keep this under control.
Canine Adoption and Rescue League C.A.R.L.CARL Adoption Center-call 644-7387 for more information.
---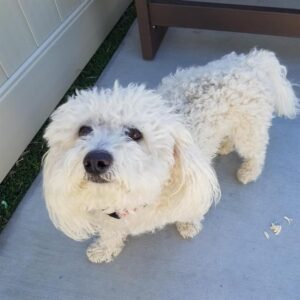 I'm Buddy a 3-year-old male miniature poodle.
City Found: Simi Valley
Shelter: Camarillo Animal Shelter Animal ID: A788485
Kennel: 120 [email protected] 805-388-4341