Streaming Spotlight by Cindy Summers
Nine Perfect Strangers – Hulu Originals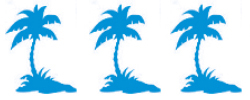 Tranquilum House holistic resort is the setting for Nine Perfect Strangers, where nine people from all walks of life gathered together to attend a pricey 10-day "Mind and Body Total Transformation Retreat" led by a mysterious Russian woman named Masha (Nicole Kidman). The program included regular practices like healthy eating, massage, meditation, acupuncture, etc. but also some strange and unusual things like blood tests and Masha actually saying in her welcome speech that she was in complete control and planned to "f%@# with all of them".
Only 10% of applicants are accepted and Masha intentionally groups people together to also help them benefit from healing interactions with each other, believing that their individual issues will help trigger more revealing and sharing of truths that lie deep inside the minds of her guests.
Frances Welly (Melissa McCarthy) was a

famous author on her way out, looking to find herself after being scammed in an internet romance.
High school teacher Napoleon Marconi (Michael Shannon) and his wife Heather (Asher Keddie) were dealing with the suicide of their son three years ago along with their 21 year old daughter Zoe (Grace Van Patten), who was his twin, and were given a substancial discount to attend due to their limited finances.
Tony Hogburn (Bobby Cannavale) was a football player whose career ended early due injuries and now struggles with alcohol and drug addictions related to his physical recovery.
Jessica Chandler (Samara Weaving) is a social media influencer with hidden self-esteem issues and at the retreat in the hope of also repairing her love relationship with her husband Ben (Melvin Gregg).
Carmel Sneider (Regina Hall) stated her goals at the retreat were to work on self-esteem, weight loss and confidence.
Lars Lee (Luke Evans) is always quick with critical comments about the program and attendees, and appears to have some hidden agenda in being at the resort.
Upon arriving, all guests are required to relinquish all phones, laptops, etc. as well as any other items that don't fall in line with the designed wellness practices, such as alcohol and drugs of any kind. Masha's boutique health-and-wellness resort promises guests healing, transformation and a path to a better way of living, which she created after a life of climbing the corporate ladder and ending up being ambushed in a parking garage where she was shot and died, but came back to life with a renewed sense and commitment to creating Tranquillum House.
Assisted by her dedicated employees Yao (Manny Jacinto) and Delilah (Tiffany Boone), Masha guarantees attendees will leave with an entirely new sense of wellness and outlook on life, though little did they know there was more than they knowingly agreed to in the personally designed nutritional shakes they had every morning. The resort is definitely not what it seems to be and with each passing day, the guests discover many secrets about each other and the resort's host.
Runtime: Season 1: 8 – 50m episodes