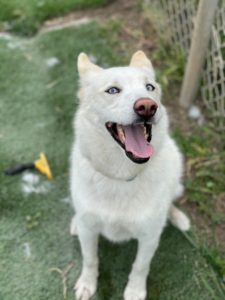 Hi: I'm Nani, an almost 3-year-old Siberian Husky who is looking for a fun and active family. I'm great with other dogs, both big and small, and would benefit from a fur sibling as I don't enjoy being left home alone. I love people and exploring. I'm also great with children.
Canine Adoption and Rescue League C.A.R.L. CARL Adoption Center-call 644-7387 for more information.
---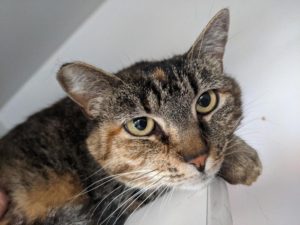 Torbie (tabby/tortie!) 5-year-old female.  When she first came to us she was very shut down and afraid.  She melted our hearts with her soulful eyes.  She is still shy, but is coming out of her sshell.  We found out she likes a gentle petting and has the softest purr. If you are looking for a mellow and sweet feline friend… this is your girl!
Come meet her during our cat adoptions from 1 p.m. to 6 p.m. Tuesday-Sundays!
Ventura County Animal Services – Camarillo location – 600 Aviation Dr. Gati #A773987