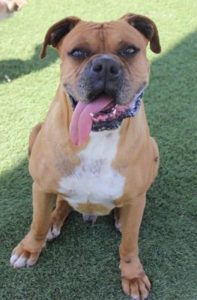 Hi: I'm Sam, a handsome 6-year-old Boxer who was rescued from a shelter in Wasco where I was taken by my owner. I'm grateful C.A.R.L. is giving me a chance to find my forever home.
The shelter said I was timid with strangers, but since I've been at C.A.R.L. I haven't shown any signs of being timid. I did great with the Navy volunteers and went right up to everyone without any issues.
I was great with the other dogs at the shelter. If you have a fur baby in the home, you will need to bring him/her along so we can have a meet and greet. It is unknown how I would do with children or cats.
I am good on leash, but I do pull a little at the beginning because I'm so excited to get out but once I'm on route I do good. I have a goofy personality and I love to sniff around the arena.
If you're interested in meeting me, please fill out an online application.
Canine Adoption and Rescue League C.A.R.L.CARL Adoption Center-call 644-7387 for more information.

---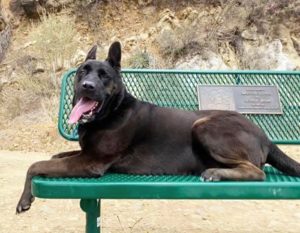 Buck is a 6-year-old German Shepherd mix who loves playing with squeaky toys and tennis balls and going for walks. 
He rides well in the car, can walk around other dogs without issues, and has lived successfully with chickens! Buck does well with kiddos, but needs to go to a home with older children (younger ones try to climb on him, and he doesn't appreciate that!)
Ventura County Animal Services – Camarillo location – 600 Aviation Drive
Buck A621971