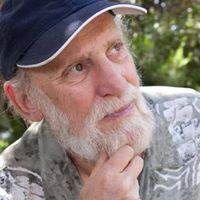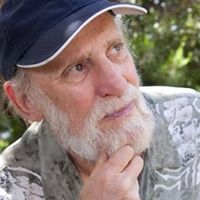 ∙Wonderful news (see article in this issue) – the Ventura Music Festival confirmed live concerts for July 23, 24 and 25. Things are starting to open-up and feel normal again. Everyone should still get vaccinated if they haven't, because that is what it takes for things to continue to open. Don't just count on other people to provide the immunity.
Shame on scams. If you get an email that says your company has been selected the best… (you fill it in) in Ventura, it's a scam. The group just wants you to spend hundreds of dollars on plaques, etc. Don't do it.
∙Looking for tennis players. Living at Portside Ventura Harbor, and we have a new tennis court. Want to play or hit? I'm a decent old guy player. Let me know at [email protected]. Or, will teach beginners how to play.
∙Ventura is asking state regulators to conduct a full environmental review of a controversial project to renovate a Southern California Gas company facility located at 1555 N. Olive St.
So Cal Gas Company wants to replace the three gas compressors on the site with four new ones with more horsepower. The California Public Utilities Commission approved the plan in 2019, and the facility has operated at the location since 1923.
The city council passed a resolution on a unanimous vote to request the state Public Utilities Commission and the Department of Toxic Services Control to investigate the Southern California Gas Company compressor site.
This is similar to a previous motion that was passed by the council but contains more details directing state regulators to review the potential environmental, health and safety impacts. This resolution will be maintained in city records forever while a motion can sometimes get lost, said City Attorney Gregory Diaz.
There is considerable opposition to the project without a significant review. Neighbors are concerned dust from the work will expose people to toxic chemicals. And some residents say the North Olive Street facility poses an environmental and safety threat which doesn't belong near homes, and a school. The facility is located across the street from E.P. Foster Elementary School and the Boys & Girls Club.
The state Department of Toxic Substances Control, which oversees environmental cleanup, lists the remediation of the utility's Ventura station as 'voluntary.'
The designation allows property owners to fast-track cleanups with fewer reviews. But the agency retains authority to take enforcement action if it determines the site presents a serious health threat.
SCG states on its website, "Before the compressor modernization project begins, SoCalGas will safely remove historical pollution in parts of the soil on the property associated with prior industrial uses on the property, dating back more than 100 years. This clean-up work will be done safely under a Department of Toxic Substances Control (DTSC)-approved plan, and in compliance with all applicable environmental and public health laws – www.socalgas.com/stay-safe/pipeline-and-storage-safety/ventura.
∙A recent study of Ventura firefighting operations by Emergency Services Consulting International, a consulting arm of the International Association of Fire Chiefs, shows that only 3% of the 911 calls received over a 3-year period (2016-2019) were for fires. The majority, 73%, were for emergency medical service (EMS). Another 15% were "good intent" calls, or what ordinary people call false alarms. Ventura Fire is using an outdated business model to address modern challenges.
The 227-page study, titled ESCI Operational Assessment of the Ventura Fire Department, outlined the needs of the city's fire department and was unveiled late last month at a special Ventura City Council meeting.
The $57,000 study recommended conducting a comprehensive engineering and architectural assessment of each fire station and adding eight firefighters to provide adequate relief and explored placing a tax measure on the ballot to support the fire department. The department currently has 72 full-time firefighters, but it needs 80.
According to the study, only two of the six stations are considered in "good" condition with a combined overall average age of 50 years. Three of the stations do not have seismic protection and lack necessary space to support department operations.
The study showed that adding six positions to make the part-time roving medic engine a full-time unit would amount to $72,000 in one-time costs and $945,966 in annual salary and benefit costs.
According to the study, the estimated costs for eight firefighters would be about $96,000 in one-time costs and $1.2 million in annual salary and benefits costs. The salary and benefits of the eight firefighters would increase every year to more than $2.2 million in 2032.
The city is anticipating receiving $28 million in one-time revenue from the federal recovery act and a Thomas Fire settlement from SCE. Some of these funds can be used to bolster firefighting resources. The new revenue is part of the city's proposed $307.4 million budget for the 2021-2022 fiscal year.
The city council is reviewing the study and assessing how to meet the budgeting obligations and specific needs of the department.
∙Proud Boys leader Ethan Nordean lashed out at President Donald Trump, accusing him of misleading his supporters and then deserting them despite their unwavering loyalty.
"We are now and always have been on our own. So glad he was able to pardon a bunch of degenerates as his last move and s— on us on the way out," Nordean said in an expletive-laden message about the former president. "F— you trump you left us on the battlefield bloody and alone."
Nordean is one of several members of the extremist group with ties to white supremacy whose members describe themselves as "Western Chauvinists." He's among the more than 400 people who have been charged for their alleged roles in the deadly assault on the Capitol on Jan. 6.
∙Former 8-year-old fourth grader who lost his class presidency, ooops I mean President Donald Trump, released a statement Saturday claiming 2020 election polling suppressed voters and attacking both former Vice President Mike Pence and GOP Senate Minority Leader Mitch McConnell.
Trump continues to push baseless claims about the 2020 election, alleging that Democrats and President Joe Biden "rigged" votes despite a lack of substantiating evidence. In the Saturday statement, forwarded to Newsweek by Trump adviser Jason Miller, Trump took aim at polling ahead of the election that projected Biden winning by a larger margin of votes than he ultimately received. Trump also slammed Pence for a lack of "courage" to help overturn the election results and McConnell for being "weak and pathetic."
∙A new study estimates that the number of people who have died of COVID-19 in the U.S. is more than 900,000, a number 57% higher than official figures. Worldwide, the study's authors say, the COVID-19 death count is nearing 7 million, more than double the reported number of 3.24 million.
The analysis comes from researchers at the University of Washington's Institute for Health Metrics and Evaluation, who looked at excess mortality from March 2020 through May 3, 2021, compared it with what would be expected in a typical non pandemic year, then adjusted those figures to account for a handful of other pandemic-related factors.
The final count only estimates deaths "caused directly by the SARS-CoV-2 virus," according to the study's authors. SARS-CoV-2 is the virus that causes COVID-19.
∙A photo has emerged of Andrew Clyde, the Republican congressman from Georgia who claimed "there was no insurrection" and compared US Capitol rioters to "tourists", barricading the House chamber during the attack.
Speaking on Wednesday to the House Oversight Committee, Rep. Clyde downplayed the actions of the pro-Trump mob who stormed the Capitol on 6 January as "a normal tourist visit".
I completely understand, most tourists break windows, scale walls and over power guards for a friendly visit to the capitol. The violent attack left five dead including one police officer. Maybe tourists shouldn't be allowed in the Capital in the future.