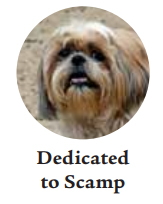 ∙SPAN Thrift Store is now open to the public and looking for donations of adult clothing, household items and tools if you've got items you no longer use.
SPAN Thrift Store is providing $10 spays and neuters for low income households with cats and dogs.
Two upcoming clinics are:
Tuesday, April 27th at SPAN Thrift Store parking lot 110 N. Olive St. (behind Vons on Main), and a second at Albert H. Soliz Library – El Rio, 2820 Jourdan St., Oxnard, 93036 on Tuesday, May 11th.
Please call to schedule an appointment (805) 584-3823.
∙As cat owners, probably one of the most dreaded parts is knowing how to trim cat nails without causing a full of cat meltdown. It can a very stressful process for both you and your cat. Here at IndyVet, we wanted to help alleviate the stress of trimming your cat's nails by showing you a few tips and tricks.
One of the first things that you will want to have is a pair of small feline nail trimmers. Human nail trimmers can cause small cuts on your cat's pads and can cause irritation and discomfort.
One of the first things that you will want to do is find a comfortable place to sit down. Then, have your cat in your lap in a sitting position. Put some pressure on the top and bottom side of the paw so that the nail comes out of its sheath. Clip only the top (white) part of the nail. Make sure that you aren't trimming the pink (quick) part of the nail. This can cause pain and bleeding.
If your cat is stressed, a tip is to swaddle your cat in a large towel. This ensures that your cat can't scratch you as you trim their nails. If your cat is still showing signs of distress, you can use treats or cat food to distract them.
If your cat is scratching or trying to bite you, you do have the option of calling your vet and having them trim your cat's nails for you. Veterinarians have access to medications that can decrease your cat's anxiety. They also have more handling techniques and staff members who can help assist in the process.
∙ HealthDay News — Cats have a long history of boosting people's moods and brightening their days. And that's probably true for kids on the autism spectrum as well, new research shows.
The small study suggests that adopting a shelter cat may help reduce separation anxiety and improve empathy in kids with an autism spectrum disorder (ASD).
"Cats, and companion animals in general, offer unconditional acceptance and someone to talk to that listens, and caring for an animal can help with learning responsibility," said study author Gretchen Carlisle. She's a research scientist at the Research Center for Human-Animal Interaction at the University of Missouri, in Columbia.
ASD is a brain disorder that affects social skills, communication and impulse control. In the United States, it affects one child in 54, according to the U.S. Centers for Disease Control and Prevention.
The new study included 11 families that had children with autism between the ages of 6 and 14. The families were followed for 18 weeks after adopting a shelter cat. The researchers used standardized social skills and anxiety scales to pick children who were likely to respond well to a pet. The cats were also screened for temperament.
Overall, parents reported an instant bond between child and cat, and the bond remained strong over time even with the added responsibility of caring for the pet.
The researchers found that the kids' separation anxiety, bullying and overactivity declined over the study period and they showed more empathy after adopting the cat. Most families kept the cat after the study ended. The new findings were published online recently in the Journal of Pediatric Nursing.
Carlisle said it's not that cats are a better choice than dogs, but feline companions may be particularly well suited for some children with autism and their families.
"Many children with autism have sensory issues and when a dog is barking in your face, it can be really overwhelming, whereas cats just sit beside you and are less overwhelming from a sensory standpoint," she explained.
Cats can also be much easier to care for, especially by parents of kids with autism who might already be overwhelmed and stressed.
"We specifically selected cats aged 10 months to 4 years because there is prior work that younger cats are more social with kids with autism, and adult temperament tends to be set at 10 months with cats, so these are younger cats with an adult temperament," Carlisle said.
Several autism experts agreed that adopting a pet can have benefits for kids with autism and their families, as long as they know what they are getting into.
"Though small and preliminary, these are promising findings that mirror what I see in practice," said Dr. Melissa Nishawala, director of the Autism Spectrum Disorder Research and Clinical Program at Hassenfeld Children's Hospital at NYU Langone Health in New York City. "This is a study of pets or companion animals as opposed to service or therapy animals, so it is something that any family could pursue and gives a roadmap of how to do it well for families who are interested."
James McPartland, director of the Yale Developmental Disabilities Clinic in New Haven, Conn., agreed that animals can be soothing and help teach kids with autism responsibility.
"Getting a pet is a big responsibility and there are many people who may find it's more responsibility than they wanted," he added. "So it's important to think through what is realistic for your family before adopting a pet."
∙Larger dogs such as the Rottweiler, great Dane and Rhodesian ridgeback have greater risk of osteosarcoma than smaller breeds, new research has shown.
Although the painful and aggressive bone tumor was known to be more common in certain breeds than others, a study has now looked at the epidemiology surrounding the dog breeds that get osteosarcoma and the impact on canine welfare.
The study – led by the University of Bristol Veterinary School in conjunction with Cardiff University and the RVC, and using data from VetCompass Veterinary Pathology Group histology – has also shown breeds with shorter skulls and legs have lower osteosarcoma risk.
The study included 1,756 laboratory-confirmed osteosarcoma cases in dogs compared with 905,211 dogs under veterinary care in the VetCompass database.
A total of 27 breeds – mainly larger breeds – had an increased risk of osteosarcoma compared to cross-breeds, with 30, mainly smaller, breeds – including the Jack Russell terrier, border terrier, bichon frise, French bulldog and cavalier King Charles spaniel – had reduced risk versus cross-breeds.
The study also compared body mass and leg length, and confirmed previous findings that heavier dogs with longer legs and longer skull shapes are at greatest risk of bone tumors.
It is hoped the results could inform breed health reforms – especially in predisposed breeds such as the Rottweiler, great Dane, Rhodesian ridgeback, mastiff and German pointer.
Previous studies have identified high-risk breeds for bone tumors, but the paper is novel in identifying those at lowest risk because of the population size included in it.
With a dog's genetics likely to play a role in tumor development, owners of high-risk breeds should be alerted to look for signs of the disease – which include lameness and painful, bony swelling – and contact a vet if concerned.
Grace Edmunds, clinical veterinary research fellow and lead author at the University of Bristol Veterinary School, said: "As osteosarcoma also affects adolescents, it is hugely exciting that by understanding the biology of bone tumors, and working with my collaborators in human cancer research, we may make a difference to both canine and human cancer patients."
The team is now developing a project that will sequence certain genes in at-risk and protected breeds to identify genetic pathways that cause tumors to develop in normal bone.
The paper is published in Canine Medicine and Genetics.
---