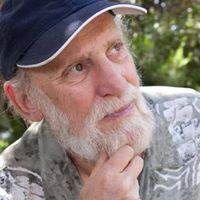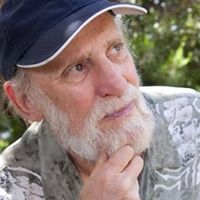 ∙The closing of Main St. downtown, known as Main Street Moves, will continue to at least the beginning of next year (Jan.7, 2022), but there is talk about making this closure permanent. The street was closed off to drivers beginning in June of last year.
Next week, the downtown business association – Downtown Ventura Partners – is scheduled to present this idea to the City Council.
If it is decided to make this permanent (it would take many other approvals as well), I would hope that money would be available to tear out the asphalt streets and install fountains, landscaping and pavers or some other type of ground cover to make it a really wonderful destination.
My only concern is how this closure has affected non-restaurant businesses.
∙ The following are just recent mass murders.
A gunman killed eight people and wounded several others before apparently taking his own life in a late-night attack at a FedEx facility near the Indianapolis airport in the latest in a string of mass shootings in the United States.
The gunman who killed five people, including a prominent doctor in South Carolina was former NFL player Phillip Adams, who then killed himself.
Dr. Robert Lesslie, 70, and his wife, Barbara, 69, were pronounced dead at the scene along with grandchildren Adah, 9, and Noah, 5, the York County coroner's office said. A man who had been working at the home, James Lewis, 38, from Gaston, was found shot to death outside, and a sixth person was hospitalized with "serious gunshot wounds."
Police confirm one person was killed and five others were shot at Kent Moore Cabinets in Bryan. A Texas Department of Public Safety trooper was also shot in Grimes County in connection to the Bryan business shooting.
A police officer was wounded in a shooting at a high school in Knoxville, Tennessee, authorities said. Officials said the person who shot the officer, a student at Austin-East Magnet High School, died at the scene when police returned fire.
An off-duty Pentagon police officer who shot and killed two people in Maryland morning has been charged with second-degree murder, police said. David Hall Dixon, of Takoma Park, told police he thought the victims were breaking into a car. However, attorneys for one victim's family said the car belonged to a friend who was with the two men at the time of the shooting.
Three people were killed and two people were seriously injured in a shooting at Somers House Tavern in Somers, Wisconsin, according to police.
Police said officers responded to the shooting just after 12:40 a.m. at 1548 Sheridan Road where three people were pronounced dead at the scene with two other gunshot victims being transported to local hospitals with serious injuries.
Three people have died in an "active attack" in northwest Austin.
Austin-Travis County EMS said just before noon April 18 that medics, Austin Fire Department and Austin Police Department crews were responding to the "active attack/shooter incident" in the 9600 block of Great Hills Trail near the Arboretum.
The incident marks at least the 47th (I've changed this amount 3-times since I started writing this)mass shooting in the United States since the Atlanta-area spa shootings on March 16. A mass shooting is usually defined as four or more people, excluding the gunman, are wounded or killed by gunfire.
A Republican said that we just need to keep guns out of the hands of bad guys. What a great idea, why didn't anyone think of that before?
Therefore, I think gun applications should have the following two questions.
Are you a bad guy? Yes or no.
If you buy a gun, will you kill an innocent person? Yes or no.
Are you a dangerous criminal? Yes or no.
If the answer to either is yes, the applicant can't buy a gun.
A 2019 study published in the British Medical Journal looked at gun control laws in U.S. states and compared them to gun-related deaths. The authors found: "States with more permissive gun laws and greater gun ownership had higher rates of mass shootings. The study showed a "10% increase in gun ownership was associated with an approximately 35% higher rate of mass shootings."
The Gallup polling firm found "The data show strong public support for proposed legislative changes that would do such things as require background checks for all gun purchases, ban high-capacity ammunition magazines, require all privately owned guns to be registered with the police, and require a 30-day waiting period for all gun sales."
The former employee who shot and killed eight people at a FedEx facility was interviewed by FBI agents last year, after his mother called police to say that her son might commit "suicide by cop."
It's easier to buy a gun then it is to get the help that mentally ill people need.
Nationally this year, as of April 6, the Gun Violence Archive reports there have been 11,430 gun-related deaths, including nearly 6,500 suicides. In 2020, nearly 20,000 Americans died from gunshots, the most in two decades.
According to the Institute for Health Metrics and Evaluation at the University of Washington, the United States had 3.9 violent gun deaths per 100,000 people in 2019. That's about 100 times higher than the rate in the United Kingdom. It's nearly 200 times higher than the rates in China, Japan and South Korea.
Sen. Ted Cruz tweeted: "The right to keep and bear arms is fundamental for preserving our liberty. The answer is not to restrict the Second Amendment rights of law-abiding citizens, the answer is to go after violent criminals and come down on them like a ton of bricks." Almost all mass killers are law-abiding citizens, until they ain't.
President Joe Biden stated, "Gun violence in this country is an epidemic, and it's an international embarrassment. Too many Americans are dying every single day from gun violence. It stains our character and pierces the very soul of our nation." Later, he tweeted, "We can, and must, do more to reduce gun violence and save lives."
As Biden was announcing his executive actions and encouraging Congress to do something about gun violence, Tennessee Gov. Bill Lee was signing a bill, opposed by many law enforcement groups, that allows most adults 21 and older to carry handguns without a background check or training.
∙ More than three million people globally have died of Covid-19 since the start of the pandemic, Johns Hopkins University said. With 566,224 deaths, the US has the highest number of fatalities, followed by Brazil with 368,749 and Mexico with 211,693. Tell the families of all of the people who are gone that this is a fake pandemic.
Trump appointees in the Department of Health and Human Services last year privately spoke of their efforts to block or alter scientists' reports on the coronavirus to more closely align with then President Donald Trump's more optimistic messages about the outbreak. Even as career government scientists worked to combat the virus, Trump appointees was attempting to change the scientists' messages and edit their findings.
They pushed the CDC to alter reports on how bad COVID was, they muzzled Dr. Fauci, they pushed wild herd immunity theories, and they tapped pro-Trump celebs to appear in a public campaign about COVID. How many thousands of lives were lost because of these lies?