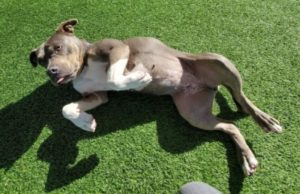 Hi, I'm Chula, beautiful 5-year-old American Staffordshire Terrier X in need of a loving home. I was rescued from Animal Services where I was surrendered due to my owner moving and I couldn't go too.
Animal Services had this to say about me. Chula is a petite lowrider looking for her new best friend! her owner was devastated to have to surrender her after moving and said this about her: "Chula is protective over me. She's in tune with me when I'm sad and she's always there to comfort me. She's always playful and energetic. She's so silly and rolls around when playing."
Chula does have some fears and insecurities, especially meeting new people and having her shoulder and legs touched. In one of her homes, she was attacked by the resident dog that resulted in significant injury to her shoulder. Although her shoulder has healed well, this may be a contributing factor to her sensitivities and behavior with other dogs.
If you have experience with insecure dogs, a quiet home and are looking for a partner to grow with, learn with,play with, train and love, please fill out an online application to meet her.
Canine Adoption and Rescue League C.A.R.L.CARL Adoption Center-call 644-7387 for more information.
---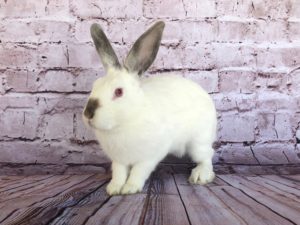 Adoptable Tahoe is a silly and playful bunny who loves to explore. He's an active house rabbit who is friendly and curious, especially as be begins to feel more at home. To learn more about Tahoe and inquire about adoption, please email the Ventura County Animal Services Bunny Brigade at [email protected] and ask for ID #A709619
Ventura County Animal Services – Camarillo location 600 Aviation Drive.