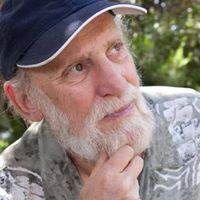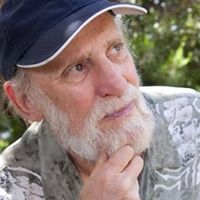 ∙Difficult times for all businesses, especially for restaurants. They were finally were able to open up, and then just serve outside, but now can only do takeout again. How long can small businesses exist under these conditions?
Some restaurants in Ventura (and other communities) are defying the orders and staying open hoping other restaurants will take the same action. They can be severely fined but are willing to take the chance so they can serve their customers. On one hand, I admire them, but I'm very concerned that with the rapidly increase in COVID cases and deaths is this a safe thing to do?
∙The US 101/California Street off-ramp relocation to Oak Street will move the existing northbound off-ramp under California Street to Oak Street and replace the California Street bridge over Highway 101. California Street would become the primary pedestrian access corridor from Downtown to the beach. The City has been working on the Project Approval and Environmental Document phase of the California Street Northbound Ramp Relocation Project for many years.
It is estimated that the cost of construction will be approximately $21.5 million. The construction includes a new California Street bridge over U.S. 101 and other improvements along Thompson Blvd. Funding could come from several different Federal or State infrastructure grant programs. Don't plan on using the new ramp for many, many years.
∙As previously reported (but not certified yet), Councilmember Halter (District 2), Councilmember Johnson (District 3), and Councilmember Schroeder (District 7) were elected to represent their district's.
Two City measures – Measure I (Cannabis and Hemp Tax) and Measure J (Public
Works Contracts – Charter Amendment) were also approved.
Per Ventura City Charter, Section 507, all City Councilmember elected on November 3, 2020 are limited to no more than three consecutive, four-year terms in office.
∙The Public Health Officers for the three Central Coast Counties have submitted a letter to the State Public Health officials requesting that the State treat the area as a "sub-region" when determining when our local ICU capacity justifies exiting the Regional Stay-at-Home Order.
Following that action, the County Board of Supervisors endorsed the request and reinforced our commitment to ensuring public health and safety is the priority, but also made the case that the situations in our counties do not compare to those in the other Southern California counties with which we have been grouped. They urged the Governor to allow the Central Coast to exit the Regional Stay at Home Order when our three counties combined ICU capacity exceeds the 15% standard.
∙Argentina's Chamber of Deputies approved a bill making abortion legal in a much-debated vote that many in the predominantly Roman Catholic country are describing as historic. The bill now heads to the Senate. "Today we write a new chapter in history," Argentina's Women, Genders and Diversity Minister Elizabeth Gómez Alcorta tweeted after the approval of the Voluntary Interruption of Pregnancy Bill.
∙India's ruling Hindu nationalist party approved legislation that requires a prison term up to 10 years for anyone found guilty of using marriage to force someone to change religion
∙More than 5,000 children have been detained and separated from their parents at the US- Mexican border since 2017. The parents of over 600 children still have not been found. Some people say that this is the parent's fault, but you can't punish little children because of their parent's actions. Even when single parents go to prison their kids are placed in a location where they can be re-united when jail time is over.
∙ A former longtime Republican, Alabama Senator Larry Dixon, 78, had a scary final message before he died of COVID-19. He contracted the bug during an outdoors hangout "with a couple of guys" and his worsening condition left him on a ventilator. Dixon's wife, Gaynell Dixon, said that her husband issued one final plea before his death. "We messed up. We let our guard down. Please tell everybody to be careful. This is real, and if you get diagnosed, get help immediately."
∙According to Penelope Abernathy from the University of South Carolina, in the past 15 years more than a quarter of the country's newspapers have closed and 1,800 cities that had a local newspaper in 2004 no longer have one in 2020. Without local newspapers folks cannot be informed to what is happening in their communities. I am grateful that we have been able to continue to keep the Ventura Breeze going thanks to our advertisers and wonderful donors (and our hard-working staff).
∙CBS correspondent Lesley Stahl said that Trump in 2016 (off camera) explained why he attacked the press so regularly; "I do it to discredit you all and demean you all so that when you write negative stories about me no one will believe you
The reason that Trump doesn't like the Electoral College is that he applied to go there after high school and got rejected.
Very scary times for this country. Dozens of armed people gathered outside Michigan Secretary of State Jocelyn Benson's home recently "shouting obscenities" and threatening violence in an effort to overturn the presidential election results in the state. Benson and her 4-year-old son had just finished decorating their home for Christmas and were about to watch "How the Grinch Stole Christmas" when the group arrived, she said in a statement. "The demands made outside my home were unambiguous, loud and threatening," she said. "They targeted me in my role as Michigan's Chief Election Officer.
The Arizona Republican Party has asked supporters if they're ready to fight to the death in support of President Donald Trump's doomed attempts to cling on to the presidency despite last month's election loss. The state Republican Party made the apparent call to arms on its official Twitter account late Monday while quote-tweeting an account with #StopTheSteal in its name—the latest rallying cry of Trump's supporters. That account wrote: "I am willing to give my life for this fight." In its quote-tweet, the Arizona Republican Party wrote: "He is. Are you?" The party then tweeted a clip from Rambo with the quote: "This is what we do, who we are. Live for nothing, or die for something."
Writing in the LA Times, Colin Clarke wrote "President Trump's post election antics are dangerous. Few expected him to be a graceful loser, but his refusal to officially concede is his flood of tweets insisting the election was rigged may have serious and long-term violent consequences.