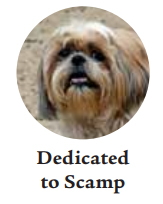 ∙After four years of no first pet at 1600 Pennsylvania Ave. Biden and his wife will move in with a pair of German shepherds, Champ and Major. The Bidens got Champ as a puppy in 2008, shortly before they moved into the vice president's official residence at the Naval Observatory.
∙Santa Paula Animal Rescue Center (SPARC) is expanding its community outreach program to support the care and wellbeing of animals living within the City of Santa Paula and throughout the County of Ventura. The new pet pantry, appropriately named "Food FUR All", launched as a Free Pet Food Drive on Saturday, December 12. The launch was held at the Santa Paula Animal Rescue Center located at 705 E. Santa Barbara Street, Santa Paula. Food FUR All was created to provide pet owners who may be financially stressed or simply need a helping hand, especially during such trying times. One of the primary goals of the program is to reduce the number of pet owners who are fighting making the agonizing decision to surrender their pet simply because they cannot afford to feed their pets; that is a false choice that SPARC hopes to end with our new pet food pantry.
In one ASPCA study, 40% of low-income pet owners surrendering an animal to a shelter said they would have kept their pet if they'd had access to affordable vet care, and 30% said the same if they could have gotten free or low-cost pet food.
The shelter cannot provide this service without help from the community. SPARC is seeking generous donors who can donate unopened food or make a financial contribution and those interested in making a financial investment in SPARC's future pet retention program to keep pets in their homes. The shelter is also seeking those interested in participating on a volunteer basis. Please contact the shelter directly at 805- 525 8609. Donations can be dropped off at the animal shelter any time between 10 a.m. and 5 p.m.∙∙

∙ The holidays are here and the Humane Society of Ventura County (HSVC) is ready to spread cheer! They are disappointed cannot host annual Santa Paws Fundraiser due to COVID-19. The shelter will be offering a Selfie Holiday Photo Booth complete with holiday sweaters and accessories for your four-legged friends. Furry visitors will even get a pawesome holiday dog toy if they stay on the Nice List this season. Stop by and show your socially distanced holiday spirit all December long from 10 am – 4 pm. The booth will be set up on the patio in front of our main office located at 402 Bryant St. in Ojai.
Our financial support has significantly decreased since we had to close our doors in March due to the pandemic. As a private nonprofit, the HSVC relies 100% on private donations to provide our services. This holiday season, please consider donating to the HSVC so we can continue providing quality care to animals in need.
∙The Better Business Bureau advises extreme caution when shopping for a pet online, especially in light of scammers' evolving tactics.
The BBB Scam Tracker saw an increased in pet fraud soon after cities and states began to impose tighter restrictions to curb the spread of COVID-19. There were more reports about fraudulent pet websites in April than in the first three months of the year combined.
The COVID bump is continuing into the holiday season with consumers reporting 337 complaints to BBB about puppy scams in November 2020, a dramatic increase from 77 for the same month in 2019.
At the current pace, the number of pet scams reported to BBB in 2020 will be nearly five times higher than 2017 numbers, when BBB published its first in-depth investigative study on pet scams.
Different from 2017 is the way scammers are taking payment from victims, with scammers increasingly asking or money through payment apps like Zelle and CashApp as opposed to wiring money through Western Union or MoneyGram.
For example, one woman from the Traverse City area lost $2,000 to a puppy scam in November which started with a $500 deposit paid through Zelle for a Pomeranian puppy named Moose.
When it came time to ship the dog to Michigan the transportation company claimed it needed an additional $1,500 to upgrade the travel crate, which the company promised the would be refunded at the airport when the dog arrived.
After paying she then got a message that the company needed an additional $2,800 for puppy insurance because the dog was stressed from the first leg of its flight. When the Traverse City woman refused to pay, she was threatened with fines and possible criminal charges for puppy abandonment, according to the BBB.
A woman in Comstock Park reported losing $900 while trying to buy an Akita puppy in September. After making the initial payment, she was told she had to pay an additional $2,000 for travel insurance and a crate.
Excuses for additional payments often include special climate-controlled crates, insurance and a (non-existent) COVID-19 vaccine, according to Scam Tracker reports. There also were instances where purchasers wanted to pick up the pet but were told that wasn't possible due to COVID-19 restrictions.
"Once one payment is made, scammers come up with a list of reasons why the customer has to send more money," Catlett said. "They prey on your emotions, knowing that once you become attached to the idea that you will be getting a new puppy it is hard to say no."
While puppies remain the most common bait in a pet scam, other animals are used as well. 12% of pet scam complaints to BBB were about kittens or cats.
When attempting to purchase pets online the BBB recommends seeing the pet in person or on a live video call before paying any money. Buyers should also do research to get a sense of a fair price for the breed they're considering. If someone advertises a purebred dog for free or at a deeply discounted price, it could be a fraudulent offer, according to the BBB.
Buyers should also use caution with breeders offering shipping. A better option is to check out a local animal shelter or breeder for pets you can meet before adopting or buying.
Although there has been an increase in demand for the adoption and fostering of pets during the COVID-19 pandemic, there has also been an uptick in the number of animals being surrendered, according to several animal shelters. Unfortunately, this uptick may increase after the holiday season, as oftentimes "gift" pets are surrendered as their owners cannot or will not look after them.
While pets have proven to be great companions amid the pandemic—providing entertainment, comfort, and stress relief—there are many things to consider prior to gifting a cat or dog to a friend or family member this Christmas. These considerations include pet care costs, owner commitment, and species/breed-pet owner compatibility.