From Sept. 25 through Nov. 14, Buenaventura Art Association will highlight four members whose works reflect the unique talents and interests of each artist: Janet Black, Christopher King, Darlene Roker and Laura Walter. All except King, an Ojai resident, live in Ventura.
Their art will be shown at Buenaventura Gallery in Bell Arts Factory on Ventura Avenue, which has limited hours during the COVID-19 pandemic. It is open noon-4 p.m. Fridays and Saturdays and by appointment by calling 805-648-1235. Works by other BAA artists will be on display in a concurrent show and also available for purchase.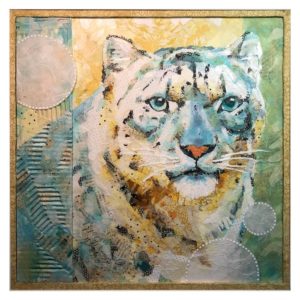 "For this show I've decided to focus on what I really enjoy, cats," said Black, who will show a half-dozen framed works. "I enjoy them, find them to be a fascinating subject, and it's just a simple pleasure for me to make one into an art piece.
"I've been doing what I call 'figurative collage' for about 15 years, but was mostly a painter before that," she said. "I think of the collage as 'painting with paper.' "
King creates watercolors in traditional Chinese and Japanese sumi-e styles, which he studied for seven years in Massachusetts. He will display six to eight hung pieces, plus others unframed. Since moving to Ojai, King said, he has been seeking to capture the spirit of California's mountains and seashore.
He is "exploring how Eastern techniques can inform traditional watercolor painting; how Chinese 'impressionism' meets European impressionism, and how 'accidental' abstract wash methods meld with figurative work," King said.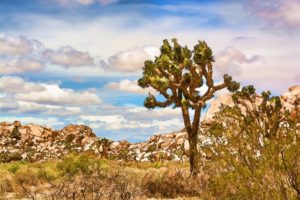 Roker, who said she began her professional approach to photography in 2001, will display eight to 10 photos on aluminum.
"I look for movement and color," she said. "As an impressionistic artist, I 'feel' the images I'm trying to portray."
Walter, an artist and orchestral musician who plays the flute, will have eight or so watercolors on view, "paintings of different animals who might play the flute and how that would work out." She said she enjoys "telling stories of humor, culture and hope" through art, which she has pursued for 21 years. Walter's chosen subjects and genres include music and animals, flowers, working with tie-dye and quilting, she said.
Buenaventura Gallery is in Studio 30 at Bell Arts Factory, 432 N. Ventura Ave., Ventura. For more about the 66-year-old nonprofit artists' cooperative and its programs, visit buenaventuraartassociation.org or call 805-648-1235 during gallery hours.