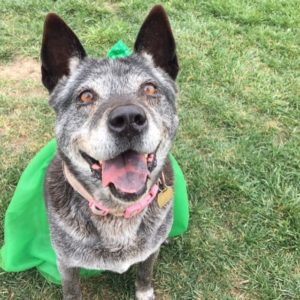 Hi: I'm Lucy a 10-year-old Labrador / Chow X who is an active outdoorsy type of gal who loves to hike, chase balls, ride in the car and just lounge around. I have a great smile, love being around my people getting lots of love and attention. I know basic commands and aim to please.
I was rescued from the Agoura Shelter by a volunteer there (Mary O. who is also my sponsor) because I didn't get along so well with the other dogs in playgroups so I'll need to be your one and only in the home. I'd make a great companion you'll be happy with just me! Canine Adoption and Rescue League C.A.R.L. CARL Adoption Center-call 644-7387 for more information.
---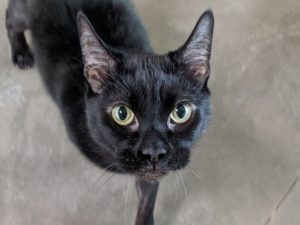 Bob is a current resident of kitty cottage where he's been great with other kitties. He is a social butterfly with kitties and humans. Bob is active and derpy.  He's not really a lap cat but more dog like in seeking affection. He has formed a bond with one of our other kitties (Zoltain A751750 who is mellow and sweet) if you're looking for two.
Ventura County Animal Services – Camarillo location – 600 Aviation Drive
Bob A622155