Women's Economic Ventures (WEV) hosted a Celebration of Small Business on December 11 at the Ventura Beach Marriott to honor local entrepreneurs making a big impact in Ventura and Santa Barbara counties. The event spotlighted the 2019 graduates of WEV's business training courses, announced the People's Choice Award winner, inducted a new business into the Million Dollar Club, and featured a shop local market & business mixer.
More than 300 guests attended as local entrepreneurs shared a common thread – how their businesses have been positively impacted by the support of WEV's business training, consulting and loan programs. WEV programs helped start or expand more than 4,500 businesses on California's Central Coast, and are offered in both English and Spanish.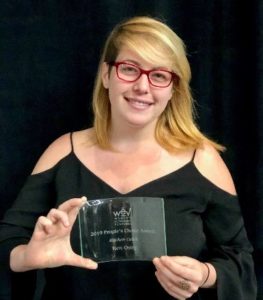 Ren Ostry, millennial founder of Kitchen Catch was named the 2019 People's Choice Award winner for her seafood business. By offering sustainable, lesser-known seafood, along with recipes, Kitchen Catch is supporting our California harbor communities and transforming the way consumers think about, buy and enjoy seafood. Ostry said, "Thanks directly to skills I learned at WEV, we're already starting January 2020 with a single order of 30,000 pounds of fish, and we have plans to offer frozen Kitchen Catch products nationally by the end of the year."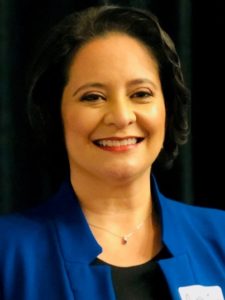 Reaching one million dollars in annual revenue is a milestone achieved by less than 2% of woman-owned businesses, and less than 4% of male-owned businesses in the U.S. The Million Dollar Club honors WEV client businesses who have achieved this extraordinary milestone. WEV's CEO Elect, Kathy Odell, introduced this year's Million Dollar Club inductee, Cynthia Torres, CEO of New Dawn Counseling and Consulting, Inc. in Oxnard.
Torres' company was incorporated in 2016 with a mission to empower individuals and families to improve the quality of life by providing culturally appropriate mental health, education, resources, and wellness services. Torres told the audience, "I came to this country 20 years ago with $800 in my pocket and lots of dreams and aspirations." Today, as a million dollar business owner, Torres said, "My challenge to aspiring female entrepreneurs is let's change the statistics and correct that 2% number!"
Odell remarked that, "WEV is successful because we provide a continuum of services and programs to help our clients start, grow and thrive in business – from assessing entrepreneurial readiness to long-term mentoring and consulting. We are thrilled Cynthia chose to launch her business here in our area, and that WEV has been part of her impressive entrepreneurial journey."
Women's Economic Ventures is dedicated to creating an equitable and just society through the economic empowerment of women. WEV provides training, consulting and loans to help entrepreneurs start, grow and thrive in business. WEV serves Santa Barbara and Ventura counties. While WEV targets its services toward women, it helps men as well. Services are provided in both English and Spanish.
Since 1991, WEV has provided business training and consulting to more than 14,000 women and men throughout Santa Barbara and Ventura counties. WEV has made over $5 million in business loans, and helped more than 4,500 local businesses start or expand. WEV-supported businesses have created nearly 9,000 jobs. WEV is a U.S. Small Business Administration's Women's Business Center, and a certified Community Development Financial Institution (CDFI).