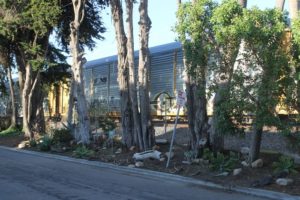 Q: There has been an extremely long freight train sitting for weeks on the track next to Vista Del Mar. Do you know why?
Charles Moore
A: Charles:
We asked Ventura City Manager Alex McIntyre to help with this. This is his response. Odd though that this has never happened before. By the way these cars are for transporting vehicles.
Sheldon
We spoke with the folks from UP and shared with them our concerns. They're fully aware of the situation.
We are told it is a capacity issue within the overall rail system. It has to do with the overwhelming amount of freight moving through southern California.
We don't yet have a date on when they plan to move the freight train.
I hope this helps.
Alex
Have a question, send it to editor@venturabreeze.com and we will try to get you an answer?