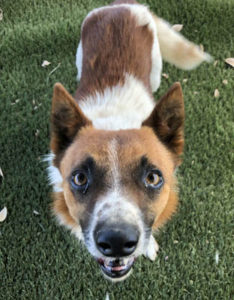 Hi: I'm Polo a 2 1/2 year old Australian Cattle Dog mix who was found as a stray. I fell into a swimming pool, maybe not the best way to get attention, but it sort of worked. The people who owned the pool couldn't keep me and they reached out to C.A.R.L. to help find me my forever home. No one has come to claim me, so I'm ready to be adopted.
I have a twinkle in my eyes and a great smile. I'm just patiently waiting for you to come and adopt me. Canine Adoption and Rescue League C.A.R.L. CARL Adoption Center-call 644-7387 for more information.
---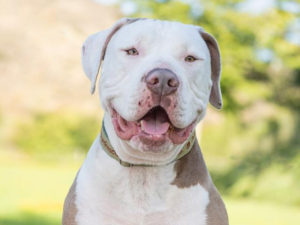 Looking for Vegas Love? Yes, I'm Vegas a 2-year old American Bulldog Mix. I'm as cute and cuddly as my photos. I love – Leisurely walks – Riding in the car – Wet, sloppy kisses – Binge watching on the couch – Sleeping in on Saturday, well everyday – Hanging out in the park if that's what you want to do. I'm looking for a family without other pets.
Ventura County Animal Services