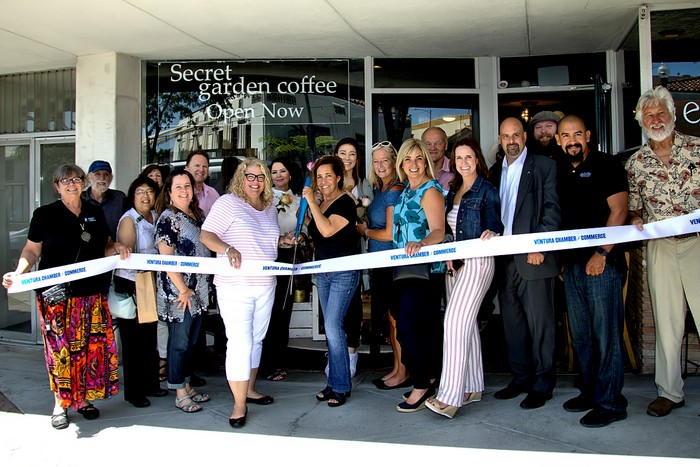 On July 26, A Secret Garden Coffee and Flowers held a Chamber of Commerce ribbon cutting at their new downtown location at 677 E. Main.
Owner Gloria Gonzalez stated "We are family owned and operated. We are committed to providing the highest quality flowers, plants and gifts available at the fairest price possible. Every customer is very important to us and we strive to give our utmost professional attention to every single order. Our entire staff is dedicated to delivering the highest level of customer service and creativity."
Whether you need to pick up flowers or have them delivered they are there to help. to help. Or to just relax and have wonderful drinks and deserts this is the place to do it.
(805) 667-8330 asecretgardenflowershop.com
photos by Michael Gordon