The Breeze:
For another example of the Thomas Fire rebuild process consider my experience.
A week after losing everything I started looking at floor plans.
A month after the fire hired an architect, met with a builder, developed some house specs.
The city says they'll review building permit applications within 14 working days.
Though it's known to take a couple tries to get through that it's still reasonable.
But, it's misleading as before you're allowed to apply for a permit you have to go through a number of expensive and time-consuming tasks. That's taken an entire year so far. Then there's the Grading Permit. It starts with having your lot surveyed. Surveyor was hired inMarch and finished in May adding delay to the city-required geotech investigation. That took from March to July.
The house will be about 2000 "habitable" square-feet, the footprint a little over 3000 due to changing from two story to one. The larger footprint requires structural, electrical, and plumbing engineers, each adding some time to the process.
As built in the hillside area in the 1970's as mine was, they didn't do much to prepare the lot. The geotech investigation confirms this so now the city requires a "grading plan" and permit. This plan requires an engineer specializing in that. He started in September and completed in December then it got stuck in plan check at the city Land Development Section. An example of things that happened there: Land Development plan check contractor asked my geotech investigation firm for clarification of something in their report. I got to pay the geotech outfit $680 to answer the question but at least the geotech engineer has given my lot a clean bill of health, but that still does not seem to be good enough. The grading permit has been stuck in Land Development for three months.
The building permit is approved but not the grading permit. Nothing can take place until both are granted. After 13 months not a shovelful of dirt has been moved. Cost so far: $48289.
I now have an empty lot and no permission to build on it. The time and stress makes me wonder if it's all worthwhile. It will be another year until I have a home. Two of my four neighbors are not rebuilding. I think they made the better decision. If you can find a suitable existing house, buy it.
Steve Noll
It should be noted that even though some building permits are being held up waiting for grading and soil report approvals several people have moved into their new homes already and many are now under construction so not everyone has had these problems. Sorry that Steve (and others) are having problems.
Breeze
---
To publisher
You are not being fair. When Clinton had his affairs he was President and Governor. Trump was a private citizen. You don't see that difference? Both men are pathetic to do that to their wives but one was in public service while he did it.
Mike Mislinay
---
Editor:
It's a sad day when a donation of any kind is not appreciated. It's called a choice. I wonder how much Hector has donated to a cause, didn't he choose that? People aren't entitled to Patagonia's money, Hector. Thank you to them for paying the business taxes and choosing our city to do business! It's called America, not what Hector wants!

Trudy Smith
Hector's opinion in part from a previous issue:
Yet when I saw the kudos to Patagonia I was bothered.  I'd read the news in the LA times earlier in the day and heard it on KVTA, then saw your kudos.
All day I had been wondering why a firm headquartered in Ventura; which has a significant homeless population/problem, many residence still struggling from the Thomas fires and a city that would benefit greatly from cultural philanthropic donations (Botanical gardens, as example); why would Patagonia donate to a global cause instead of putting that $10M into our city?
---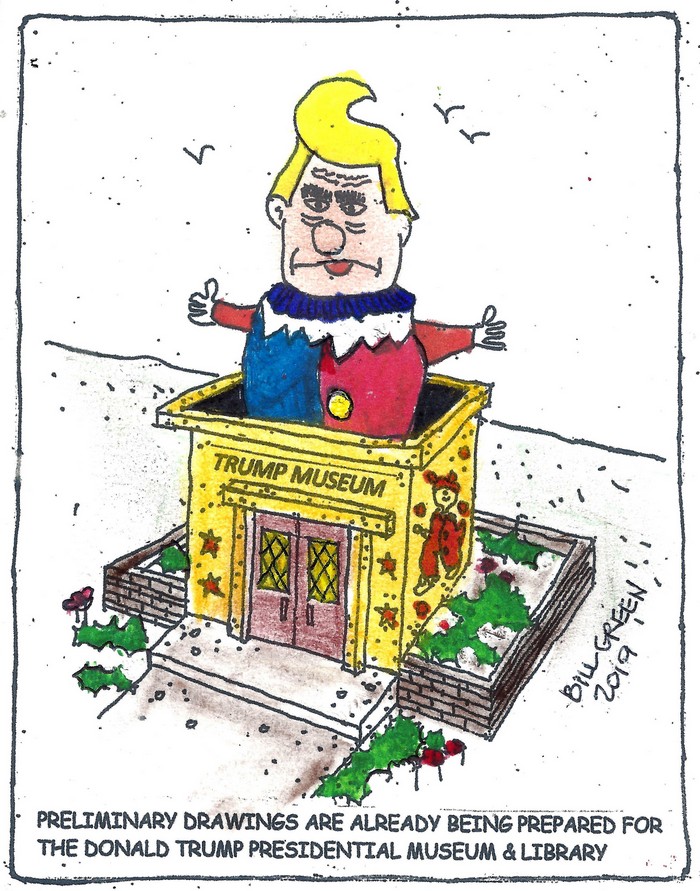 ---
The truth is more important than the facts.
~ Frank Lloyd Wright