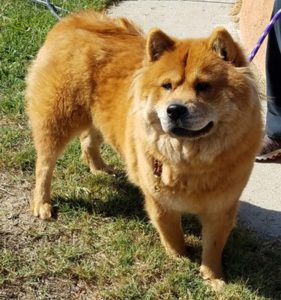 Hi: I'm Skye a beautiful 1 year 4 month old Chow in need of a new home. I arrived pregnant and was able to go to a foster home before I gave birth to 4 puppies. Although I'm a Mom now, I'm still a puppy myself. I love attention but can react negatively if I don't get enough. My foster Mom thinks with some training and a structured schedule I'll do great.
My foster Mom had me with four other large dogs at once on multiple occasions (two males and two females) and I did great. I'm playful, affectionate and outgoing, but I am also headstrong and pushy with other dogs, so any dogs that will react negatively to that type of personality is not a good mix for me. It's unknown how I'd do with cats or children.
I need leash training as I'm a big puller and reactive to dogs passing by on walks. I will test boundaries — will push aside gates and open doors to go exploring. I'm very smart and very eager to learn and please. Teaching me new things should be a breeze.
Stop by to meet me to see for yourself what an awesome family member I would be. Canine Adoption and Rescue League C.A.R.L. CARL Adoption Center-call 644-7387 for more information.
---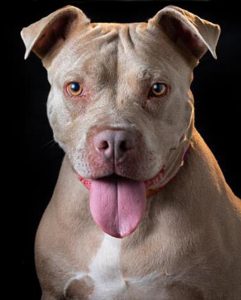 Are you looking for a best friend? Nirvana is your girl, she is an affectionate cuddle bug. Nirvana loves to play fetch, and walks well on leash. She loves to just hang out with her people. She would be best suited for an active family and the only dog in the household. Come and meet Nirvana today and let her lick her way into your heart. Ventura County Animal Services – Simi location – 670 W Los Angles Ave. Nirvana A689950
---