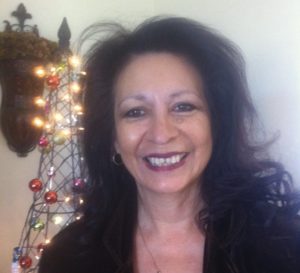 Vera (Castanon) Hirrel, 62, passed away peacefully in her home in Oxnard, California on July 3, 2018 with loving family by her side. Born on September 30, 1955 in Riverdale, California to the late Nellie Castanon and Nick Castanon, Vera spent most of her adult life living in Ventura County. Vera was known for her generosity, vibrant personality, contagious laugh,and devoted love for her family. She had a close-knit group of friends and loved to spend time with them, especially at Santa Barbara Polo Club on Sundays. Vera was an amazing cook and she could often be found in the kitchen preparing the favorite dishes of her kids and grandkids. She was enamored by her granddaughters and great-grandsons and loved to share stories about them to everyone she met.
Vera is survived by her daughter, Michelle (Shells Petals Florist) Liotta(Tanino); son, Philip Hirrel (Laura); granddaughters,Haley French (Jordan) and Cassidy Hirrel-Hill; great-grandchildren, Colton French and Connor French; sister, Margaret Rodriguez, brothers, Nick Castanon, Jerry Castanon, Frank Castanon, Lawrence Castanon, and Abel Castanon.
A beautiful celebration of her life was held Sunday, July 15th at the Ventura Beach Club.