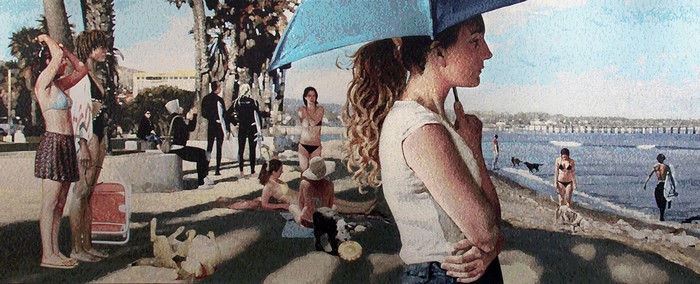 Thursday, May 31 from 6-8:30 p.m at Vita Art Center new location: 28 W. Main St.
$75 Donation Advanced purchase suggested (limited tickets available).
Join in for a festive evening of food, libation and art. Vita Art Center is celebrating its exciting new location and 10 years of bringing arts education and exhibitions to Ventura with a spectacular exhibition from nationally renowned painter John Nava. The exhibit will highlight a monumental 27-foot long tapestry of Surfer's Point in Ventura. Inspired by Georges Seurat's iconic, "A Sunday Afternoon on the Island of La Grande Jatte." The show will also feature a series of paintings and other tapestries.
Your $75 donation will be matched by Buena Tile & Stone who, along with an anonymous donor, have pledged a matching gift of $5,000!
Your generous contribution helps Vita to continue to serve the Ventura community.
28 West Main St. • 644-9214 • www.VitaArtCenter.com