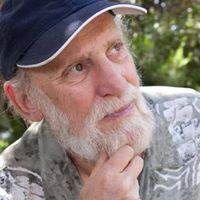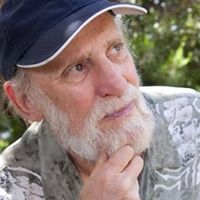 • It's nice that the green pig (see article) will be back in the St. Pat's Parade because people like the pig. I'm not sure what a green pig has to do with St. Pat's day, but what does a red-nosed reindeer have to do with Xmas?
• A Santa Barbara County Superior Court judge has ordered SoCal Edison to maintain any evidence related to the possible cause of the Thomas Fire.
The motion for a temporary restraining order against the utility was filed on behalf of people who lost their homes in the Montecito mudslides.
There will be many lawsuits filed against Edison (fire and mudslides) based upon witnesses that state they saw the fire start on Anlauf Canyon Road near Steckel Park from an Edison power line.
Edison must preserve power poles and any related equipment/items that were removed. An inspection of the removed equipment at Edison's warehouse was also ordered.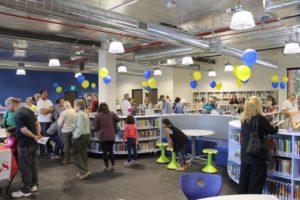 • The newly opened library on Hill Road has implemented "express hours" that allows readers to use the library without staff present (like driverless cars). It becomes one of just a few in the nation to offer this service. The purpose is to provide 12 additional operating hours at low cost (just utilities).
Librarian Molly Krill will help train people to use a new card that allows them access the library from 8 to 10 a.m. every day except Thursday. Cameras will keep you honest, we hope.
Next we will have robots that open the door for you and say, "may I help you find a book or the Ventura Breeze?"
• Iran's Supreme Leader Ayatollah Ali Khamenei, seeking to stop women removing their head scarves in public, defended the garments, saying wearing them protected against "a deviant lifestyle."
The comments were the first from Iran's most powerful figure since the spread of a movement in which women remove their head scarves, or hijabs, in the streets. Is this his way of saying that men are a bunch of dogs that can't be trusted? Has he been following our politics?
•Amazon founder Jeff Bezos and wife have donated $33 million to fund 1,000 scholarships for "Dreamers" immigrants who were brought to the United States illegally as children. It's wonderful that people with huge amounts of money help causes that they believe in. I wonder what he thinks of community newspapers (hint hint)?
• Researchers have reported smoking e-cigarettes deliver cancer-causing chemicals — and popular fruity flavors appear to be the worst. Those who vape have higher levels of the cancer-causing chemicals than nonsmokers, a team at the University of California, San Francisco, found.
They said teenagers who try vaping are poisoning themselves with many of the same chemicals that make traditional cigarettes so deadly. And it is no coincidence that e-cigarettes come in fruit flavors, chocolate, candy and other flavors that appeal to young people.
Public health groups, the Surgeon General's office, and the Centers for Disease Control and Prevention worry about evidence that vaping can get teens addicted to nicotine, and will lead them to smoking cigarettes.
Apparently, the "flavor" of the e-cigarette matters. The levels of acrylonitrile were higher in those who preferred fruit flavors compared to candy, tobacco or menthol flavors.
This is significant because 67% of those who use e-cigs preferred fruit flavors.
• In keeping with the decision to move to City Council district elections, the Ventura Unified School District (VUSD)board of trustees voted unanimously to move to district-based elections in 2018. They selected a map to divide up Ventura into five trustee districts. They didn't agree on the map (the board voted 3-2 to adopt the particular map).
The district currently has an at-large system for electing board trustees, as do most school districts in Ventura County.
This is similar to the reason that the council went to district voting. The VUSD would be facing lawsuits that other districts have had to face to provide districts that reflect the racial make-up of the community.
I am opposed to district voting, so I am eager to see how it works. What if only one completely unqualified person runs in one of the districts? Or, if there are two highly qualified candidates living in the same district, only one can be elected. I know some of you think our politicians are unqualified now.
• I think that the City is trying hard to make it as easy for fire victims to re-build. A recent Ventura City Council action directed city staff to return with a plan that allows anyone who is rebuilding to qualify for the streamlined process set aside for fire victims, even if the new house has a completely different footprint and design.
The city already hired outside help and set up an extra office to deal exclusively with people impacted by the fire.
Mayor Neal Andrews and Council Member Mike Tracy voted no because of the anticipated increase in staff time and finances.
"Everyone on this City Council would love to be able to write a check to all of you to help you complete your projects," Tracy said. "However, we have a responsibility to everyone else in the community legally and ethically to make sure that we don't give away the barn."
Andrews stated, "Every subsidy that we offer here comes out of something else that the city would do and therein lies the rub for me."
The council voted to allow recreational vehicles on properties during the rebuilding process and up to two units of on-site storage facilities per lot.