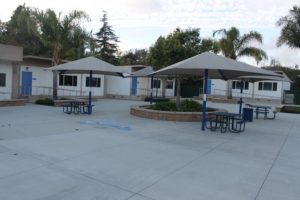 by Jennifer Tipton
El Camino High School
Located on the Ventura College campus at 61 Day Rd., El Camino high school is an alternative school for college bound students. This campus opened in 2008 and is quite different from the conventional high schools because attendance is based on work completion, not being physically present in the classroom.
While El Camino is primarily independent study, students may also take classes at Ventura College. Providing grades 9-12, students keep the same teacher throughout all four years, this fosters a relationship between each student and teacher, providing an opportunity for the teacher to also function as a coach. Enrollment is about 300 with a student teacher ratio of no more than 35:1 however, students only meet with their teacher a couple times each week.
The vision statement for El Camino high is to provide students with a supportive and caring academic environment, rich in opportunity, choice, accountability and challenge.
In her 6th year as principal, Cheryl Burns states that what makes El Camino unique from other high schools is the blend of individualized education plans and flexibility. Principal Burns states, "although we still want them to have that high school experience, our students are also pursuing their outside passions."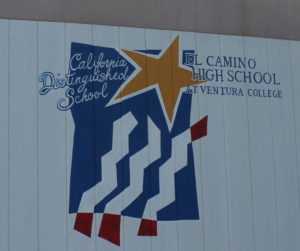 The school mascot is the eagle and although there is no athletic program at El Camino, students are eligible to play sports at their boundary school (this is the high school they would normally attend based on where they live).
There are many different clubs and competitions for students to participate in if they choose to such as, "Math Bowl", "Poetry Out Loud", "Art Jam", speech and essay contests and a gardening club … to name a few. Principal Burns shares, "we like to provide ample social opportunities."
There really is no homework as the school is already an independent study curriculum, all assignments are congruent and relevant to the individualized education plan.
I am told it's the students from El Camino that started the "iMatters" youth council here in Ventura, these are a group of young activists getting involved in the community and Principal Burns proudly reports, "a lot of our students are doing community service internships."
For more information visit: www.ventura/usd.org/ElCamino