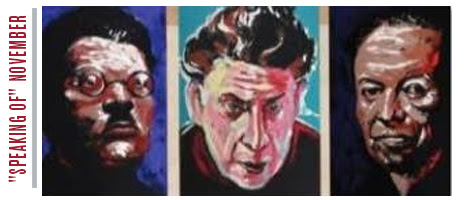 Ventura College professor and avid art collector, Tomás Sanchez, will be featured speaker at the November 14 "Speaking Of Ventura County" lecture series, 1:00 – 2:30 p.m., at the Museum of Ventura County, 100 E. Main St.
Tomás Sanchez has been a serious Chicano Art collector since the mid-1980s. At Ventura College Santa Paula, Sanchez teaches World History, Western Civilization History, United States History and Chicano History. This presentation will be a combination of art and history as it intersected during the Chicano Movement in southern California.
Free for members; $5 for non-members. Light refreshments will be served.