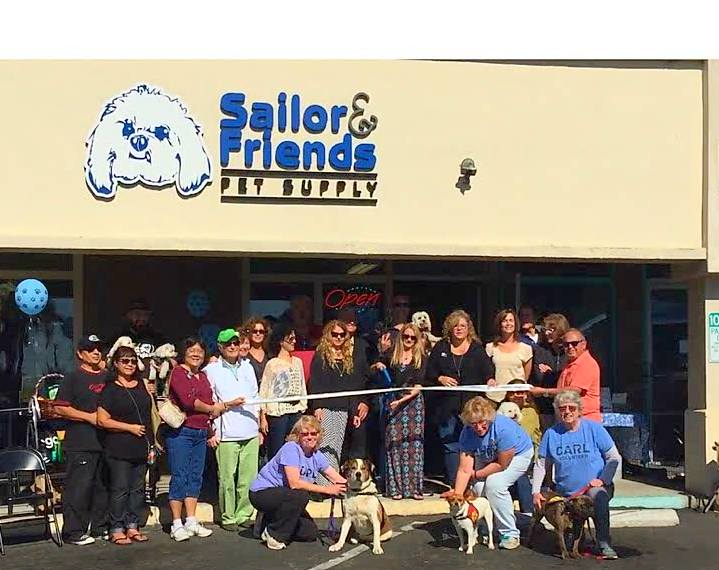 Sailor & Friends Pet Supply had their official Chamber of Commerce Ribbon Cutting on Saturday, November 4th. Owner, Marnie Bond-Harrison, many furry and human friends, family, Chamber Members, and community supporters, joined her for this special occasion. This was also a fundraiser for CARL(The Canine Adoption & Rescue League).
Sailor & Friends Pet Supply got its name from Marnie's own dog, Sailor and his sidekick, Skipper- hence "Friends"! She just opened in August of this year and is passionate about providing the community and her own fur family with healthy, natural and raw pet foods and treats. Sailor & Friends is a family friendly, organic pet supply store that caters to the individual needs of our furry friends.
Store hours are Monday through Friday, 9:30am-6:30pm and Saturday 10:00am-6:00pm (closed Sundays) and is located at 142 N. Ashwood Ave., in Ventura. 642-8555.