by Jennifer Tipton
I asked 6 Ventura Unified School District grads and students about their favorite high school subject and future plans.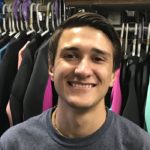 Andrew Bergum
age 19
works at Play It Again Sports
Andrew just graduated from Buena High School June 2017. His favorite high school subject was anatomy and physiology, "I loved it so much! It was really cool!" Now at Ventura College and taking some difficult courses such as anatomy, intro to psychology, intro to kinesiology and statistics and communication, Andrew plans to transfer to a 4-year state school and major in prosthetics. He wants to take his prosthetics to third world countries one day!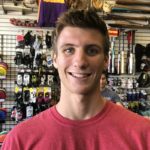 Garrett Weinell
age 18
also works at Play It Again Sports
Garrett is also a recent grad, he graduated from Ventura High School June 2017. Favorite high school subject? "Government, because I like history and I'm more government inclined." Now at Ventura College, he's taking E.M.T. courses. When asked what happened to government Garrett said, "I don't like politics" and denied running for office one day…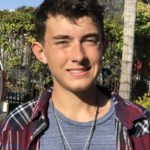 Jacob Somer
age 13
freshman at Ventura High School
"For my favorite subject, I have to go with math because I really like the teacher, Mr. Spellman. He plays music while we're doing work and he's friendly!" When asked how he likes his first year in high school he said, "It's really different than middle school, but I like it." Jacob is thinking of pursuing college for graphic design.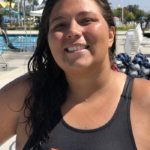 Sara McGuire
age 20
plays water polo for the V.C. Pirates
Sara is a Buena High School grad and tells me her favorite high school subject was physics, "It was kinda tough, I was the only girl in the class so it was special to me because I had to show up the guys!" She is currently taking music classes at V.C. and plans to get her Ph.D. at a private music conservatory. Sara wants to continue to water polo and adds, "I also play the cello."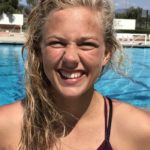 Paige Treloar-Ballard
age 21
another V.C. water polo player
Paige was a Foothill Technology High School graduate and for her favorite high school subject she said, "I really enjoyed physiology!" She just graduated from V.C. and is now headed to U.C.S.B. where her major is geography. When asked what happened to physiology, Paige tells me, "I'm very squeamish with blood, so I decided to explore other options. I took the geography class and really enjoyed it and the professor, Mr. "C"."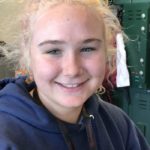 Josie Thorp
age 17
student at Foothill Technology High School
Favorite class? "The sciences, especially life science because I like learning about life and I also get to work in the lab – that's fun and interesting! I really like Mrs. Anderson for a teacher." Josie currently works at the Ventura Aquatic Center as a life guard but plans to attend a 4-year college and do research someday in a lab, "that would be awesome!"