Breeze:
"Age and Citizenship requirements – US Constitution, Article II, Section 1. No person except a natural born citizen, or a citizen of the United States, at the time of the adoption of this Constitution, shall be eligible to the office of President; neither shall any person be eligible to that office who shall not have attained to the age of thirty-five years, and been fourteen years a resident …"
So how did we end up with a 16-year old president?
Nate Spencer-Ventura
Nate:
The 16-year olds that read the Breeze are going to be very offended.
---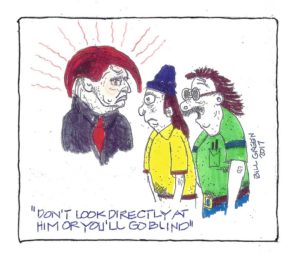 ---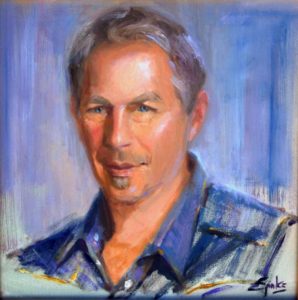 Breeze:
The Ventura County Museum recently received new funding and a six-month window to produce results Venturans can see and enjoy. It's a lot to ask in a short period. Perhaps it requires a new perspective, outside the box.
The current building could be re-imagined as the Ventura County Art Museum. It's perfect for that purpose both by design and layout. More importantly the art community says the county needs an art museum. Most current displays are already art more than objects. Then use the new wing as a place for all current VC artists to show their best work.. and there could be artists present doing their work for people to see and buy. Then it becomes the center for art in the county and creates a steady traffic flow to the building for two purposes. Art history and current art side by side in the complex but separate.
Then walk down Main Street to the iconic intersection of Main Street and California and see a truly historic building on the southwest corner…once the First National Bank (home to six banks over the years and currently has no occupants) and looks like it would be perfect as the Ventura County History Museum.
It is historic all by itself, built in 1926 and designated a historic landmark in 1978! Step inside and you could walk through dramatic displays of Ventura history from Chumash to Serra to surfing, unfolding before you. Then you walk upstairs and see the room where an iconic literary and television character was created known around the world, Perry Mason, by author Erle Stanley Gardener. Be in the room where it happened.
And next to that a display about favorite son Kevin Costner, also of interest to locals and tourists and then a Johnny Cash exhibit. There is no place in town to pay homage to Johnny cash or our other sons and daughters of note, adopted and otherwise. The VC History Museum could become that place as well. With this kind of marketable appeal these places can become active attractions and cash positives rather than drains on the city's coffers. All Venturans could benefit, enjoy art and celebrate our history, and for tourists, it's just a short walk from the beach.
Paul Peterson
---
Nothing splendid has ever been achieved except by those who dared believe
that something inside them was superior to circumstances.
~ John Barton