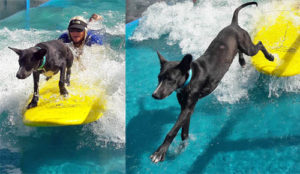 Hi:  I'm Shadow a 7 month old very outgoing Shepherd X who is good with other dogs. I don't know why, but I'm the last of 19 puppies available for adoption who were taken in with our moms when a family became overwhelmed when their 3 unaltered female dogs became pregnant around the same time.
I'm handsome, athletic and outgoing, how come I don't have a family and home to call my own yet I'll never understand?   I might make a good surfing buddy as I got to try out surfing at the Thousand Oaks Rotary Festival and I had a lot of fun!
I'm in a foster home with lots of different animals. They take me on hikes and other outings which I thoroughly enjoy. Canine Adoption and Rescue League C.A.R.L. Adoption Center-call 644-7387 for more information.
---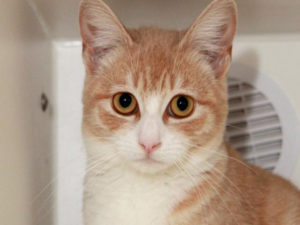 Greetings, I am Sansa and I'm looking for a special someone to rule my kingdom with. I was raised as a royal lady, and I like the finer things in life such as music, poetry and, well, cat treats. I may seem a little shy when you first meet me, but please don't let that stop you from courting me. I promise I am full of love and playfulness–it just takes me a few minutes to approve of your presence. Bring me home today so we can take over the world together! Ventura County Animal Services – Camarillo location – 600 Aviation Drive
Sansa A650139