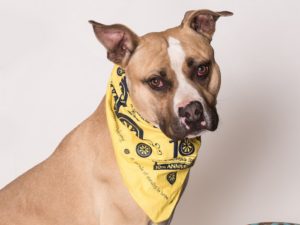 I'm Draco as you can see, I am an attractive, medium sized brown and white Pitt Bull mix who arrived at VCAS on 3/30/16. I am a playful kind of guy who will happily chase a ball as often as you will throw it. I was born on April 5, 2014 which makes me an Aries, and we all know Aries like to go for the gusto in our relationships! We don't like to be ignored so my perfect match will hopefully give me lots of attention. If you are Leo or Sagittarius, my horoscope says we will have a love connection! Give me a shout out and let's see where it goes from there. Ventura County Animal Services – Simi location – 670 W. Los Angeles Ave.  A640097 Draco
---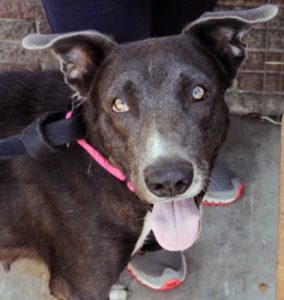 Hi: I'm Gracie a sweet 1 1/2 year old Shepherd X who is need of a permanent or foster home. I, my sister Lola and our 13 puppies are forever grateful to C.A.R.L. for taking us all in when our owners became overwhelmed after we became pregnant all about the same time. A third adult female and her six puppies will be taken in as well once those puppies are older.
I'm affectionate, active and good with other dogs. I know my future looks bright and I can't wait to make lasting memories as a cherished member of a loving family. Could that family be yours? Stop by and meet me, my sister and our puppies too!
CARL Adoption Center-call 644-7387 for more information.