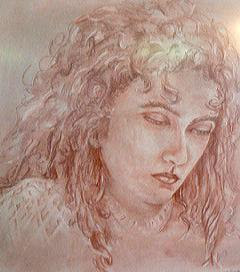 Don't miss out . . . reserve your class space today!
The Arts Collective-Pacific View Mall,  On Level 2, adjacent to Sears- 676-1540
Pacific View Mall Events Directory
Beginning Thursday, March 3 to April 21- Drawing on the Right Side of the Brain
An exciting 8-part Series-Thursday, March 3 – 6:30pm – 8:00pm
Drawing on the Right Side of the Brain is the world's most widely used drawing instruction book.  Whether you are drawing as a professional artist, as an artist in training, or as a hobby, this book will give you greater confidence in your ability and deepen your artistic perception, as well as foster a new appreciation of the world around you.
Early Registration fee $140 for 8-week series on or before Tuesday, March 1  I Regular Registration fee $160.  Materials fee $10.
Coming Soon! Lunchtime Coloring Sessions for Adults
You can do it alone or with a group of friends ~ Coloring feeds the creative side of your mind ~ There are no rules. You can color inside the lines, outside the lines, in one color, in dozens of colors.  We have the designs for you to choose from and the pencils in an array of beautiful colors for you to use.  Bring your lunch and join us.  $5 materials fee.  Specific dates to be announced soon.