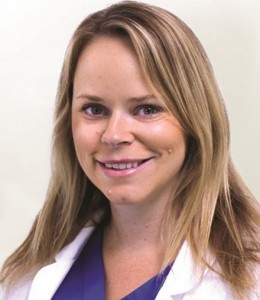 Dr. Jan Shinkawa, Medical Director of Ohana Pet Hospital, announced the expansion of their professional family as they welcome local veterinarian, Dr. Jennifer Kelly, to the growing Ventura practice. Dr. Kelly will be overseeing urgent care services for existing clients.
Dr. Kelly is a native Southern Californian from Westlake Village. She earned her undergraduate degree in Biology from the University of California-Davis and obtained her Doctor of Veterinary Medicine from the University of Wisconsin-Madison in 2008. Following veterinary school, Dr. Kelly returned to Ventura County, completing a rotating small animal internship at Veterinary Medical and Surgical Group (VMSG). Dr. Kelly went on to join small animal veterinary clinics in 2009 in both Ventura and Thousand Oaks before joining Ohana Pet Hospital in May 2015.
"Dr. Kelly brings specific knowledge and experience working with patients in need of urgent care services," said Dr. Janis Shinkawa, Medical Director of Ohana Pet Hospital. "As a growing veterinary practice, we must be able to accommodate our clients with scheduled appointments while also seeing our patients with urgent needs. Dr. Kelly is a perfect fit."
"I've been building a career that emphasizes critical care and emergency medicine and I look forward to helping Ohana Pet Hospital's growing list of clients with their urgent care needs," stated Dr. Kelly, the seventh veterinarian to join Ohana Pet Hospital since its opening in December 2012.
At home Dr. Kelly spends her leisure time with her significant other, Rocky and her three year old daughter, Emma. Her family also includes a Great Dane named Bella, Chester the Bullmastiff and her beloved cat, Isis.