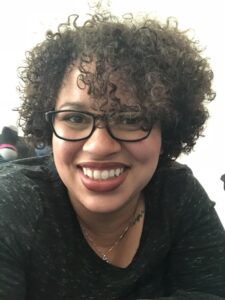 Ventura, home to a beloved Honey Baked Ham store, has recently undergone a significant change. Formerly a franchise, the Ventura store is now proudly corporate-owned. Along with this shift in ownership comes a fresh and enthusiastic face at the helm: Nicole Cody. Nicole assumed the role of manager earlier this year in July 2023, bringing with her a wealth of experience in management and a deep commitment to customer service.
What sets Nicole apart is her decade-long residency in Ventura and her deep connection to Southern Californian culture. She understands the community, its tastes, and its values, which she aims to reflect in her role at the store.
Nicole was drawn to Honey Baked Ham by its unique family atmosphere and core values. The company prioritizes its employees and instills in them the mission of fostering family meals and fellowships. This genuine commitment to both customers and staff is what sets Honey Baked Ham apart.
Honey Baked Ham is no newcomer to the food scene, delighting palates across the nation since its inception in 1957. Harry J. Hoenselaar opened the first store in Detroit, Michigan, and the tradition spread far and wide.
What makes Honey Baked Ham the world's best ham is the care and dedication that goes into every product. Their unique glaze and sandwich qualities result from using the highest quality bone-in smoked ham. The founder, Harry Hoenselaar, developed a unique curing and cooking procedure that creates a one-of-a-kind taste – a taste that can only be described as perfection.
The Ventura location is expanding its offerings, making Honey Baked Ham a year-round indulgence. Nicole Cody plans to focus on catering and lunch boxes beyond the holiday season, allowing more people to savor the exceptional taste.
Employees at Honey Baked Ham receive special perks, including a free ham or turkey breast for their holiday celebration, free lunch during each shift, and flexible schedules.
In the heart of Ventura, Honey Baked Ham remains a place for the community to gather, enjoy delicious food, and create lasting memories. With Nicole Cody's leadership and the commitment to quality and family values, the Ventura store is set to be an even more cherished part of the local culinary landscape. Don't miss your chance to join the team on National Hiring Day on Nov. 4th from 10 AM to 4.