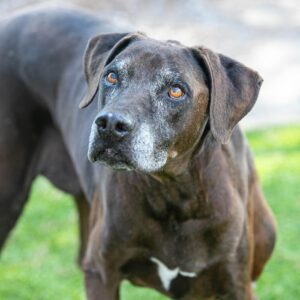 Chuck is a sweet, gentle old man who walks well on leash, and has done great with children and adults here at the shelter! While he doesn't appear to be reactive to other dogs, we think a doggie sibling just as mellow as he is would suit him best.
He has several large masses that, while we believe to just be fatty, make shelter life a little extra uncomfortable for him. If you have a big heart for senior pups with frosted faces, Chuck is the guy for you.
If you'd like to meet Chuck, schedule an appointment at https://www.vcas.us/adopt or come down to the shelter during normal Adoption Hours of 1:00pm – 6:00pm Tuesday – Sunday. If you have questions, please contact us at (805) 388-4341 or [email protected].
---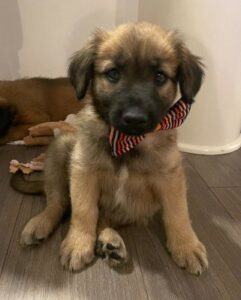 Hi: we're Hulk, Lightning and Thor, adorable and adventurous Great Pyrenees, Chow, Boxer, German Shepherd and Labrador X (DNA test results). Our mom Kiki was pregnant and rescued from Apple Valley shelter in her hour of need. CARL volunteers (Team Kiki) stepped up to sponsor her so we all could come into CARL's adoption program.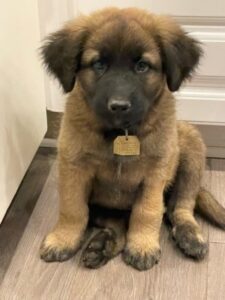 We're in a foster home, but what we really want is our forever home. Our other siblings have found theirs, we're still waiting for ours. We can't wait to start making wonderful memories as a cherished member of a loving family.
If you're ready and able to give us a lifetime of love and wonderful memories, please fill out an application to meet us. Canine Adoption and Rescue League C.A.R.L. https://carldogs.org/
CARL Adoption Center-call 644-7387 for more information.