Canine Adoption and Rescue League , (CARL) is a non-profit, 501C)3 organization in Ventura County since 1996.  We exist to improve and save the lives of companion animals. (primarily dogs).   We have rescued and placed thousands of unwanted, sick, abandoned and homeless dogs.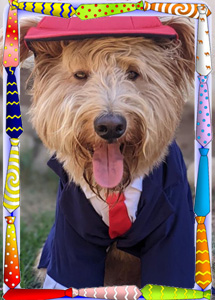 Dogs in our adoption program are placed in pre-screened loving and secure homes.  We always make a lifetime commitment to our dogs.   We always welcome good foster homes and allow volunteers to foster to adopt.   
We operate with an all volunteer Board of Directors and volunteer staff and many generous donors.  In addition we have a Thrift Store in Ventura city on Main Street next door to Smart and Final and a Boarding facility, with paid staff (we accept dogs and some cats)  on 901 Mission Rock Road in Santa Paula.   
We have a website with all available dogs listed at Carldogs.org and you can look us up on Guidestar which describes our budget,  high- reliability shelter status, and length of service.  We are dedicated to Ventura County and always keep our promise of lifetime commitment to dogs in our program.

CARL Adoption Center-call 644-7387