The Ventura Chamber held a ribbon cutting for Coastal Spa. They have moved from an older location to Victoria Ave.
They have 23 Years Of Experience installing & maintaining spas in Ventura & Santa Barbara Counties.
Coastal Spa Warehouse
1220 S. Victoria Ave, Ventura
Hours Tue-Sat 10-5 805-654-9000
Photo by Michael Gordon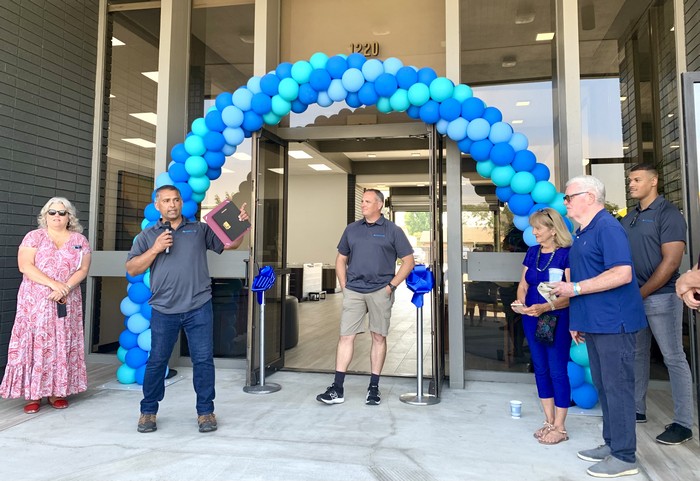 Kamal Ahmad and Clint Sallee, new owners of Costal Spa thanking previous owners, Jim and Sally Vishnefske, for their continuous support and legacy of their spa business.