Photos by Patricia Schallert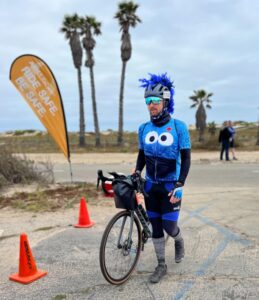 It's a life-changing ride—not a race—through some of California's most beautiful countryside. Co-produced by San Francisco AIDS Foundation and the Los Angeles LGBT Center, AIDS/LifeCycle advances these agencies' shared interest in reducing new HIV infections and improving the quality of life for people living with HIV/AIDS.
They ride the 545 miles from SF to LA and fundraise a minimum of $3,500.
Besides the riders Roadies are the hardworking individuals who volunteer their time for the full week of AIDS/LifeCycle.
Day 6 was spent at the San Buenaventura State Beach.