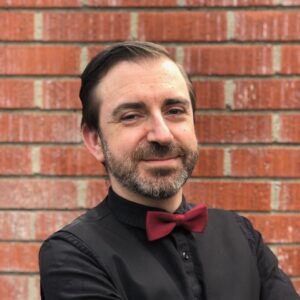 The Museum of Ventura County is pleased to announce the recent hiring of new Chief Curator, Carlos Ortega. Ortega brings two decades of museum experience to the Museum, where he will help connect the present and future through recognizing, exploring, and appreciating the past. Ortega officially started at the Museum of Ventura County on May 1st.
"Carlos brings broad multi-disciplinary experience to his role," says the MVC's Barbara Barnard Smith Executive Director Elena Brokaw. "The Museum's Board and I are excited to see his ideas come to life. As Chief Curator, Carlos will create thoughtfully curated exhibitions that reflect our community's rich and diverse cultural history."
Carlos Ortega has built an impressive 20 year career working in collections and curation for various Southern California museums.