Ventura ballet performs for Montavo elementary school under the direction of Kathleen Noblin. Photos by Patricia Schallert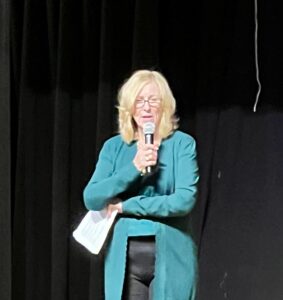 Dancers from Ventura County Ballet will present an interactive program with excerpts from the magical ballet The Fairy Doll for the students at Montalvo Elementary (a proud Ventura Unified School District school). We invite Ventura Unified School District media partners to join us on Tues. April 11, 10:30-11:15 am at Montalvo Elementary School at 2050 Grand Ave in Ventura, CA. Media partners will be able to take photos and interview dancers, students, teachers, and administrators of both the school district and Ventura County Ballet in both English and Spanish.
Montalvo students in the audience will also be able to learn about pantomime, costumes, and sets; try a few steps; meet the dancers, and learn about their training. Many of the dancers are current Ventura Unified School District high school students.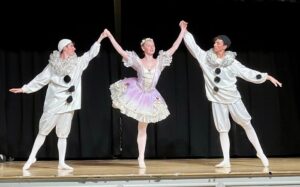 "It is essential for our students to have these types of experiences. Many of our students would not otherwise be exposed to ballet, dance, or the arts without the important community partnerships Montalvo Elementary has, like the one with Ventura County Ballet," stated Dr. Deborah Martinez, Montalvo Principal.
"Ventura County Ballet is delighted to partner with Montalvo Elementary School. Our mission is to bring world-class dance to Ventura County and to ensure it is accessible to all. Often that first opportunity to see live dance sparks a lifelong passion," added Kathleen Noblin, Executive Director, Ventura County Ballet.
Ventura ballet performs for Montavo elementary school under the direction of Kathleen Noblin. Dancers:
The program will be presented in English and Spanish since Montalvo has a dual language emersion program.
This program is a prelude to Ventura County Ballet's performances of A Midsummer Night's Dream and The Fairy Doll featuring a cast of global ballet stars at Rancho Campana Performing Arts Center, Camarillo, on Saturday, April 15 at 1:00 pm and 5:00 pm.
Ventura County Ballet is a non-profit organization bringing world-class, professional dance performances to our community. We provide top-quality instruction to hundreds of young people as a springboard to universities and careers with dance companies. Through scholarships and outreach, we bring the joy of dance to underserved children and families throughout our area. https://www.venturacountyballet.com/