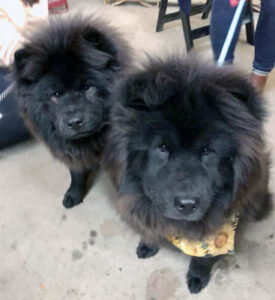 Hi: We're Izzy and Ninja, adorable 8 months old Chows in need of a new home as a neighbor complained about barking, but we were just barking at their dogs who were growling at the fence. We're just grateful CARL was able to accept us into their program and we're lucky to be in a foster home.
We're active, good with other dogs and older children. We bark when we need to go outside. Nina may need extra high fencing as she can climb out of an exercise pen and climb over a play gate.
Since we're still puppies, children in the home must be at least 6 years of age. We know we're cute and everyone will want us, but please be sure you're ready to take on a puppy as it's similar to having a newborn (2-legged kind) in the home.
If you're ready and able to give us a lifetime of love and wonderful memories, please fill out an application to meet us.
Canine Adoption and Rescue League C.A.R.L.
https://carldogs.org/
CARL Adoption Center-call 644-7387 for more information.
---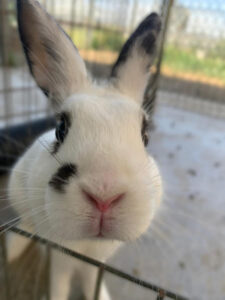 Meet 1.5-year-old indoor rabbit Crawford – in VCAS Bunny Brigade care since he was a newborn. We would love to see him have a happy life as a house bunny outside of the shelter! Though he can be a little shy around new people, he's a very curious and playful guy once he warms up to you. Crawford is litterbox trained and good to live with cats & older children.
If you'd like to meet Crawford, email [email protected] and one of our Bunny Brigade volunteers will reach out to you soon! To view all of our available rabbits: vcas.us/rabbits 🐰
---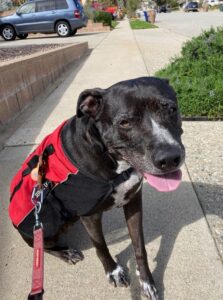 Hi: My name is Daisy! I am a beautiful lab/pitbull mix and I am estimated to be about 10 years old. My previous owner was a disabled vet who passed away with me by his side, and unfortunately, I am struggling at my new home due to vast differences in lifestyles. Since I was a service dog, I would work best with someone I can be with 24/7 (homebound, handicapped, etc.) I do have separation anxiety when I am home alone, but I am very sweet and well mannered when I am with company. I am great to join you in car rides, on walks, or just laying by your side.
For inquiries, please call Rebecca at (805) 340-2277