Dear Breeze:
The Ventura Gem & Mineral Society held its "Diamond Jubilee" Show at the Fairgrounds over the weekend (2 weeks ago), and it proved to be one of our largest and best, which is saying a lot since this was our 60th show!  My sincere thanks to the Ventura Breeze for helping to get the word out to our community.
Sincerely,
Jim Brace-Thompson, Publicity & Educational Outreach Chair
Ventura Gem & Mineral Society
In out last issue the phone number listed was not complete.
The City is seeking vendors and sponsors for the 46th Annual 4th of July Street Fair and Pushem-Pullem Parade. This year's event is themed "Celebration by the Sea" and will run from 10:00 a.m. to 4:00 p.m. on Tuesday, July 4, 2023, in Ventura's Downtown District.
For questions and more information, contact City of Ventura Recreation Coordinator Allyson DesBaillets at [email protected] or (805) 654-7749.
---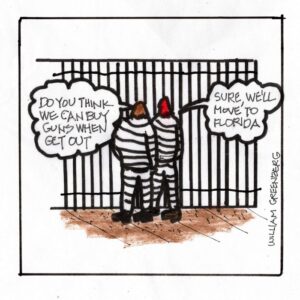 ---
Learn from yesterday, live for today, hope for tomorrow.
The important thing is not to stop questioning.
~ Albert Einstein
---