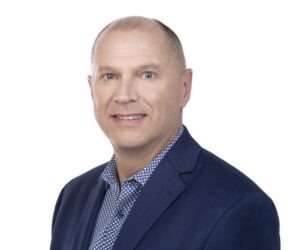 Community Memorial Health System's new President & Chief Executive Officer, Mick Zdeblick, officially stepped into his new role Monday, January 9. Zdeblick takes the reins from Gary K. Wilde, who retired after serving as President and CEO of the organization since 2004.
"I look forward to building on Community Memorial's reputation for advancing both the quality and delivery of healthcare in Ventura County," said Zdeblick. "My first few months will involve a lot of listening, learning, and cultivating relationships internally and externally. Then we'll create a strategic plan that addresses the needs of our organization and our community."
Prior to his arrival in Ventura, Zdeblick served as Chief Executive Officer of Asante Rogue Regional Medical Center in Medford, Oregon since 2017. In addition to overseeing the hospital's performance and protecting the system's profitability amidst COVID-19 financial challenges, Zdeblick led Asante's $500 million facility renovation and expansion master plan. He also has served as Chief Operating Officer at El Camino Hospital in Mountain View, California, Vice President of Campus Transformation, and Vice President of Hospital Operations at Rush University Medical Center in Chicago, Illinois.
"Mick comes to Community Memorial with a fantastic track record of success, he has the experience and vision to lead us into a successful future," said outgoing Board of Trustees Chair Richard R. Rush. "His leadership style, proven experience and innovative ideas will be assets as he takes on this role."
After spending much of his career working in healthcare in the East Coast, Midwest, and West Coast, Zdeblick is looking forward to the Southern California experience. "My wife and I love this part of California," said Zdeblick, who enjoys running on the beach and experiencing the local restaurant scene. "We are excited to immerse ourselves in this beautiful community and explore everything the area has to offer."
Community Memorial Health System is a not-for-profit health system comprised of two hospitals (Community Memorial Hospital in Ventura and Ojai Valley Community Hospital in Ojai), a skilled nursing facility, and a network of primary and specialty care clinics that serve communities throughout Ventura County, California. Visit https://www.cmhshealth.org.